Hawaii Tomorrow 1966 by Bob Van Dorpe and Herb Kane
This is one example from 1966 of the vision of Bob Van Dorpe and Herb Kane for the islands, in particular for Kona. This is an example of their attitude of "Cultural Tourism," which Donn Beach also embraced, in which the character, culture, and people of an area are important to the development of that area. There is a much longer pamphlet they wrote which is literally called "Cultural Tourism" I will post at some time.
Today is Bob Van Dorpe's 95th birthday, so I wanted to share a bit of his philosophy and let everyone see the man that I got to know starting in 2011, and who inspires me to this day.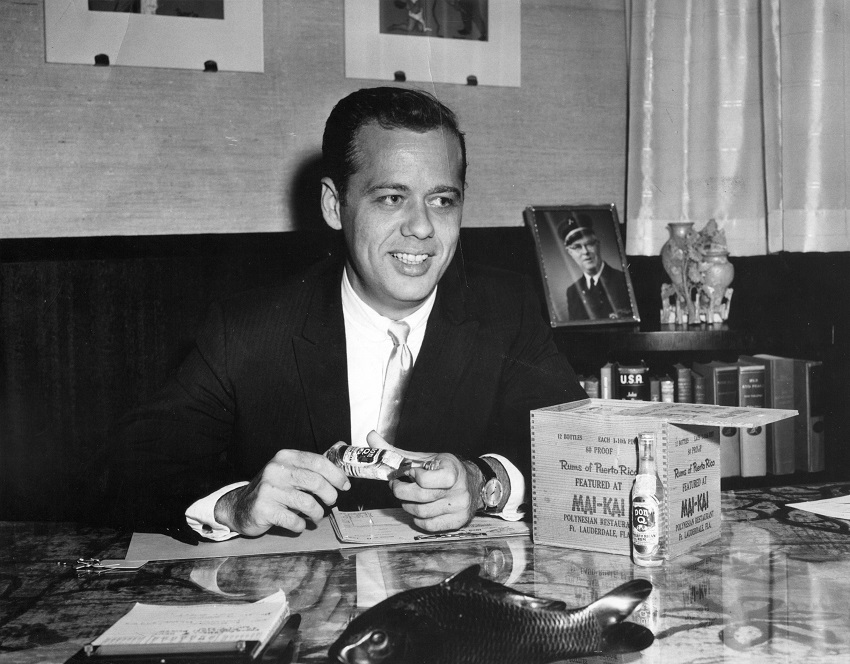 This is a OCR scan, and there are likely some typos I did not catch, so be gentle!
"HAWAII Tomorrow"
A presentation to the Board of Directors of The Hawaii Visitors Bureau, September, 1966
By: Robert Van Dorpe
Herbert K. Kane
PLAN OF THE REPORT:
PURPOSE OF THE PROPOSED STUDY
BACKGROUND
PRIMARY CONCLUSION
SCOPE OF THIS REPORT
THE KONA COAST FROM KAWAIHAI TO HONOKAHAU
BACKGROUND
CONCLUSIONS AND RECOMMENDATIONS
DETAILED REPORT
CONCLUSIONS AND RECOMMENDATIONS GENERAL TO KONA
SUMMARY
PURPOSE
We have been conducting a preliminary study of the Kone Coast visitor destination area which we present to you as the embryo for an in-depth study which we propose to make.
Based on consultation with the people of Kona, research, observa­tion, and consultation with experts, the completed study will develop conclusions and recommendations of a specific nature to sub-destination areas, and of a general nature to the entire Kona destination area.
It is essential that the people of Kona be involved in the preparation of this study, possibly through polls, perhaps with the guidance of a Kona citizens advisory group.
We propose to investigate opportunities for cultural and economic advantages to the people of Kona that may accrue from
An orderly development of resident and visitor cultural, recreational, residential, and resort facilities and services adhering to themes expressive of the identity of Kona.
A renaissance of the arts, skills, recreations, customs, and traditions of the cultural heritage of Kona.
Preservation and enhancement of the natural beauty of the area.
Preservation and restoration of historical sites.
Innovations contributing to visitor satisfaction.
Maintenance of a desirable visitor – income ratio.
We would like to call this effort "Hawaii Tomorrow", a plan for prosperity. which – to be effective – must also be a plan for posterity.
BACKGROUND:
Hawaii is the Big Island, and its immensity is most impressive on the Kona Coast. Shielded from the prevailing trades by mountains, Kona enjoys a dry, warm, and sunny climate. The sea is seldom rough, and offers excellent deep sea fishing. Breezes are diurnal, on-shore during the day and off-shore at night, dictating an open design for comfortable architecture,
Relatively isolated before the days of air travel, Kona still preserves the relaxed, unspoiled character so appealing to visitors, although a developer's current television advertising promises that Kona will be "the new Waikiki of Hawaii".
A once-large Hawaiian population and the historical importance of the area is evidenced by many places of historical interest, offering to resident and visitor alike a tangible contact with the past.
Perhaps Kona's most valuable assets are its people, who exemplify the sincerity, modesty, and friendliness of the Aloha spirit, and whose involvement is crucial to the success of any plan for Kona's preservation and development.
We propose to treat four areas, each of which is a variation on the Kona theme:
The coast from Kawaihai to Honokahau, an area of isolated beaches surrounded by rough grazing lands and lava flows.
The green shoreline from Kailua to Keauhou, a fairly continuous strip of residences and resorts, and the most urbane area of the Kona Coast.
The coast from Keahou to Milolii, one of rural fishing villages and impressive historical remains, with coves and beaches separated by rocky coastline and rugged cliffs.
The upper slopes of Kona, a region of plantations, ranches forests, and lava flows.
PRIMARY CONCLUSION: THE IDENTITY CONCEPT
Premise:
The identity of Kona is the whole of all its assets as a visitor destination area.
In Kona, the old and new blend in a unique complex of tradition and unchanging patterns. An air of timelessness, of history suspended, of seclusion and tranquility, in a place of gracious people, on a seacoast that is world-renown for its game fish, all combine to form the unique identity that attracts people to Kona.
Assumption:
In a world becoming more homogeneous, this uniqueness becomes ever more valuable to the future of lone as a visitor destination area. It also becomes more fragile, as the isolation which protected it is penetrated by modern transportation and a growing flood of visitors. Concern for what is timely may destroy the timelessness of Kona. Development of mass accommodations without regard to the identity of the area weakens the ability of that area to maintain a desirable quality level of visitor. If Kona loses its identity, it will lose its unique character as a visitor-destination area, and will become an imitation of Waihiki, as advertised, attractive only to those who are content with an imitation.
Conclusion:
Adherence to identity, therefore, is the key to long-term economic success for hone as a visitor destination area.
It provides for the employment of Kona people, and for the cultural enhancement of their lives.
It provides motive for a renaissance of the cultural heritage of the people of Kona.
It motivates the development of rewarding and unique visitor attraction.
It inspires the preservation and restoration of historical sites.
It provides incentive for the enhancement of the natural beauty of the area, and establishes aesthetic criteria for the integration of architecture and landscape
It furnishes inspiration for theme development of resident and visitor facilities and services.
It suggests how the area might attract the kind of visitor it wants.
SCOPE OF THE REPORT:
In this report we will treat the coastline from Kawaihai to Honokahau in some depth, as an indication of how other areas may be treated in the final study.
Following this, we will touch on what we feel could develop into recommendations that could benefit the entire Kona area.
THE KONA COAST FROM KAWAIHAI TO HONOKAHAU:
Outline of the report: I. Background
II. Conclusions
III. Detailed report
I. BACKGROUND:
This stretch of coast is an area of beach-oases isolated by rough grazing lands and lava flows.
Vehicle transportation is limited to the Puako road running south from Kawaihai, connecting with Hapuna Beach Park, the Mauna Kea Beach Resort, and an area of permanent and weekend beach homes terminating at the southern limit of Puako; a new road from Kailua north to Honokahau Bay, the site of a proposed marina development, and rough jeep trails connecting with the belt road (19).
Climate is sunny, hot, and dry. Temperatures increased after the sandlewood forests which once covered the mountain-slopes were removed. Fresh water is a problem for large developments. Except for Kawaihia, an important deep-water port; there are no mooring or docking facilities for ships or pleasure craft. The sea is usually placid and navigable for small boats.
Much evidence remains of a once-large Hawaiian population in the form of heiaus, fishponds, petroglyphs, burial caves, and the stone walls and house platforms of long-deserted communities.
Detailed information on land ownership and planned developments – will be provided in Part III.
II. CONCLUSIONS AND RECOMMENDATIONS
A. The Hideaway Polynesian-Theme Resort.
Premise: There is a fast-growing market for resorts which provide privacy and isolation. Fugitives from the vitally important visitor markets of the Mid-western and eastern United States in particular are now by-passing the crowded resort areas of Florida and seeking relief from the pressures and complexities of urban life in isolated resorts in the Islands of the Caribbean and in Latin America.
Many of these resorts are based on a Polynesian theme.
"Polynesian Villages" are also springing up throughout the Mediterranean, where patrons happily surrender clothes for pareus and money for beads, and recreate themselves in an environment of palm trees, thatched huts, and sunny beaches.
Assumption: That this psychological need for retreat should find expression in a Polynesian theme is no accident. The identity of Polynesia, in the mind and memory of the urban dweller, connotes the ultimate in serenity, seclusion, a happy, carefree and uninhibited way of life.
Centuries of romantic legend and real experience expressed in every media have educated him to this belief. Current advertising has added promise to his expectations.
Conclusion: The most logical and authentic and potentially satisfying locale for this type of theme development must be Polynesia. Here the staff would be largely recruited from local people, in keeping with the theme. Contact with local culture and preserved historical sites, and the identity of the landscape would provide an authenticity to the visitor's experience unattainable elsewhere.
Recommendation: The secluded oasis-type beaches from Puako to Honokahau provide an ideal locale. The present difficulty of access becomes an emotionally important asset to this type of enterprise.
An Ideal Example:
Arriving by light plane or hydrafoil boat, guests would discover what superficially appears to be a classic Hawaiian settlement built on the ruins of an ancient town. Some of the old pae-pae, of stone platforms would be used, and ancient heiaus carefully reconstructed. Cottages for guests and permanent staff would emulate the noa type of house built on stone platforms with partial stone walls and a thatched gabled roof, and feature large windows or double sliding glass doors oriented to the prevailing breezes.
Interiors would contain the amenities of modern living in décor evocative of old Hawaii, such as kapa prints, lauhala mats, pahu drums for end tables, gourd-shaped lamps in hanging-nets, and an emphasis on native materials throughout.
In service, innovations stressing the aloha spirit would be developed. For example, a morning pot of kona coffee would be delivered to each cottage, and each morning, after making the bed, the maid would leave an orchid on the pillows.
The large main building houses the bar-restaurant, and serves as a meeting place and focal point for activities.
In addition to the usual visitor services, this resort provides the visitor with experiences unique to the theme of Old Hawaii, and at present offered at no resorts in Hawaii or the rest of the world.
Sports such as Ulumaika (pitching stone cuoits at marks) would supplant shuffleboard.
Children would be entertained by a local storyteller, who would also initiate them to the pastimes of children of old Hawaii, and thus provide a "nursery" service.
After dark, the same story teller might offer the many folk- tales of Hawaii which are particularly suited to adult ears as part of the evening entertainment. Authentic chants, hula, and music of both old and new Hawaii would be offered.
Visitors could learn net-throwing and other forms of fishing techniques employed in classic times. The most sophisticated mainlander might find torchlight fishing with a local guide a memorable experience which he would boast about back home. The use of scuba and snorkel equipment would also be offered under supervision of local people, as would deep-sea sport fishing, but we wish to enumerate here only experiences which are unavailable elsewhere.
Mainland ladies might enjoy learning some of the rudiments of lauhala weaving, making things with their own hands which they could carry home and show to their friends as tangible evidence of an authentic Hawaiian experience. This would also provide employment for a local lady, encourage pride in her knowledge, and furnish profit-incentive for preserving the fast-dying art of fine-weave lauhala.
Some of the pre-missionary dances not now performed would be revived. For example, the men's dances, performed to the accompaniment of heavy percussion, could be an exciting feature of the entertainment.
Only a handful of people today know how to play konane. Introduction to the game would provide a unique visitor experience, and may start a nation-wide craze which, in this novelty-seeking world, would draw much attention to Hawaii. Herb Kane is now designing a standard format konane-game package.
There are several old games which involve groups, such as Puhenehene, which would be excellent ice-breakers, as would noa and kilu. Other classic party games, such as 'Ume would have to be played only by groups of "consenting adults".
Pahe'e, a dart or javelin game, and ring and ball games would be offered. The more courageous might try their luck on a restored holua slide covered with a ski-mat.
Canoeing gets a moderate play from visitors, and as the current small boat craze develops on the mainland more of this facility might be offered.
Nowhere in Hawaii, however, is the traditional canoeing experience offered… instruction in sailing the outrigger canoe, the fastest sailing craft for its size in the world.
Older residents of Kona such as James Yamasaki, the last living canoe maker, recall when Hawaiians travelled the Kona coast by the easiest and fastest form of transportation then available- the sailing canoe. At one time more than a thousand sailing canoes would dock at Kailua each Sunday.
Today, when sailing clubs on the mainland are doubling their dues and filling waiting lists for memberships, there is no sailing outrigger on the Kona coast. The gentle waters and breezes generally Fax perpendicular to the shoreline offer excellent grounds for coasting on a broad or close reach, the fastest point of sailing, and would provide a logical site for the development of a one-design competition proa, possibly powered by a modification of the oceanic spritsail, which would create a stir among sailing enthusiasts throughout the world, focus much attention on Kona, offer a unique visitor experience, adhere to the identity of Kona, provide employment for local people, and serve as a historical restoration. The first regatta could logically be established in Kona.
A popular design now being developed by Kane might be 20′ by a 18″ beam, crew two, and carry 140 sq. ft. of dacron sail, and be manu­factured of molded fiberglass hull construction with wooden gunwhale strakes, end pieces, booms, and foam-filled glass outriggers.
Where would such a resort as this be located?
Possibly at Anaehoomalu bay, or any of the many similar isolated locations along this section of coastline.
A similar form of this type of development already in operation is the Kona Village Resort. It offers none of the aforementioned visitor attractions, but does offer similar housing, although of a more general Polynesian design.
Here at Kaupulehu, where 30,000 Hawaiians once thrived in an earlier settlement, Johno Jackson has developed a two-million dollar tropical hideaway retreat for fellow romantic escapists. The resort provides the ultimate in modern convenience, yet is architecturally designed in Hawaiian, Tahitian, Samoan, and Fijian styles. Restaurant and Bar are in a large Samoan Fale. Guests are housed in 50 separate cottages. An airstrip hewn atop the lave flow of 1801 provides air transportation to Kona airport in minutes. A rough jeep trail takes several hours to traverse. There is no telephone. Water is provided by wells drilled two miles up the slope to a depth of 550 feet through the lava. Electricity is provided by the resort's own generators. Rates are $55 to $65 per day per couple, American plan, assuring a desirable visitor–income ratio.
Eventually this resort will prove to be as successful as the Hotel Bora Bora on the island of horn Bora in the South Pacific. A much smaller resort, and much more isolated, this hotel charges $50 per person per day, does not advertise, and runs at close to 100% occupancy the year around.
The Kona Village resort is a logical development for this section of coastline, adheres to the Kona identity, offers innovations for Visitors, satisfaction, and preserves and enhances the natural beauty of the area.
Mr. Jackson is restoring a heiau on its original platform. Another example of his interest in preservation of sites of historical importance is the burial cave on his property.
In 1792, the brig "Fair American" stood off Kaupulehu. The Hawaiians, who had previously been mistreated by the ship "Elinore", boarded and killed the crew, sparing only one Isaac Davis, because of his courage. Davis and John Young, who had left the Elinore, later skippered the "Fair American" as Kamehameha's lead war canoe. In this cave, with the bones of alii and boxes containing early caucasian "Paniolos", are the alleged remains of the crew of the "Fair American", lying with their oars.
Jackson will not permit any disturbance of this site. Through such preservation, he will maintain a visitor attraction that will contribute much to the success of the Kona Village.
Most important, this resort logically requires the employment of local people, and furnishes a potential base for the preservation of their cultural heritage.
CONCLUSION:
Resort development provides for the opportunities listed in the purpose of this study in proportion to the degree with which it adheres to the Kona Identity.
Example:
The Mauna Kea Beach resort hotel on this section of coast near Kawaihai is complete with golf course, tennis courts, swimming pool, other typical resort recreational facilities, and a full range of the usual guest services and planned entertainment programs.
Conceived on an "international design" concept, it is similar to many other, hotels throughout the world. Decor reflects non Polynesian areas of the Pacific and Indo-china, for the most part.
Architecture is international design, with emphasis on heavy, massive raw concrete forms which dominate the landscaping and is visible for a great distance.
Obviously expensive in construction, it appeals to the visitor whose criterion is that their resort destination must be obviously expensive. Through this appeal, it will continue to attract status-conscious visitors, and will probably maintain a satisfactory visitor-income ratio.
The international theme wherever it may be use, places limitations on the opportunities for employment of local people and for the preserva­tion of the Hawaiian cultural heritage.
Except for the relaxed, tranquil atmosphere there is no observable attempt to relate to the Kona Identity.
An extension of this resort at Kawaihai is being designed now by the Tatum firm, and planned by Belt, Collins, and has been described, as resembling a greek village. That potential visitors, particularly from Eastern North America, may feel that the real Greece is closer, more authentic, and less expensive than Kawaihai, has not seemed to influence this project.
PART III
SECONDARY CONCLUSIONS
SPORT FISHING
Kona is famous for its deep sea fishing, but not as famous as it deserves to-be. Deep sea fishing and fishermen form a vital part of the Rona image.
The billfish tournaments do much to promote Rona fishing. Leis on trophy fish and the appearance of the Mohuaikaua church in the background of photographs are–important aids to identification. Yet, the "magic bullet" for promoting this sport has not yet been found.
Fishing Editor of Field and Stream Al Mac Laine has consented to help as a consulting expert in the proposed study, and will be accompanied by an oceanographer.
He will be asked questions such as:
"What facilities and services does the sport fisherman want to surround himself and, perhaps, his family with, when he goes to a fishing resort? What does he want on the water? What diversions does he want for members of his family who do not go fishing with him, or for himself when he is not fishing? What can be done to make him prefer Mona above all other fishing grounds? May the same – facilities and services be designed for yachtsmen, too?
The illustrated hypothetical marina, accommodates fishing boats, yachts, and small ramp-launched boats.
Facilities include a safe, lighted harbor with slips, mooring buoys and launching ramps, and a drydock and repair shop. Services include a chandler, provisioner, photography, rod and reel repair shop, bait and fishing equipment shop, taxidermy, and a concession that will can the fisherman's catch under his own label as a novelty gift for friends.
An inn and specialty shop complex, although basically of modern material, would be designed to evoke the Caucasian-Hawaiian-Oriental community that was typical of the 19th century monarchy period. Care would be taken to design the waterfront as a memorable landmark easily recognized in photographs. A restaurant and lounge are open to the breeze under a top-floor pavilion, affording guests a view of the harbor and the sea. Fronting the hotel is a park with winding paths and resting places, enclosing a natural beach-lined swimming pool fed by a waterfall of punned sea-water and emptying into the harbor through a protective submerged grill.
HI-RISE ARCHITECTURE'SUITABLE TO KONA:
Style of architecture has much to do with the ultimate success of Kona as a visitor destination area.
Illustrated is a. seven-story hotel similar to hotels found everywhere of the style known as "sdrvice-station modern". It crowds the beach, pays only perfunctory attention to landscaping, and generally dominates the scene. Much land is put under blacktop for parking facilities.
It is obviously an expression of a guiding concern for the cheapest possible per-unit cost, rationalized by the high cost of beach property, It is impossible for the science of statistics to account for aesthetic considerations or to project the effects of aesthetic considerations on future profit expectations.
The prevalence of bad taste is does not justify its existence.
Based on timely rather than timeless concepts this type of building will become quickly out-dated and unpopular, as it already has in other resort areas.
The next illustration shows a building of exactly the same size, shape, and basic construction that has been designed to adhere more closely to the Kona identity. The roofline has been softened by a change of design, Use of native materials such as lava stone and wood helps integrate the building with its environment. An emphasis on horizontal patterns makes the the building appear lower to the eye, as does the use of abundant landscaping. Continuous flower boxes under the rails, watered by installed perforated tubing, are an environment-inspired innovation that helps merge architecture with landscape.
Wherever possible, design elements are memory-images evocative of _Hawaii. Multi-level Parking diminishes the size of the parking lot, and will be concealed by growing trees. Natural lava outcroppings are part of the garden which connects the hotel with the beach some distance away..
When the architectural designer looks to the landscape for inspiration, he is able to integrate his work with the landscape in a pleasing way. Through such efforts, a style of architecture evolves that fits the physical environment and assumes an air of timelessness. After a period of general acceptance, this style becomes adopted as the authentic architecture of that place, and the resort appreciates with time.
TRANSPORTATION:
Feasibility of automobile roads should be determined by need and not by tradition. Other forms of transportation may more adequately fulfill special needs.
Hydra–foil transportation, eminently suited to Kona waters, may more logically service isolated coastal resorts, and preserve the seclusion that a coastal road would destroy.
Air taxi service will play an increasing role in the Kona scene as more residents and visitors become aware of the time and energy savings that can be realized with this type of transportation. The 1965 F.A.A. report expects a considerable increase in this type of activity, and suggests that adequate provision be made for it in any new plans for a bona airport.
The desirability of an airport large enough to land intercontinental jets may be questionable. That Kona is not directly accessible from the mainland may be an asset. The present difficulty of access may play an important role in the preservation of the Kona image, and heighten the allure of Y.ona to the visitor.
Statistical evidence at the City of Refuge may indicate a new trend in travelers' habits.
Until last month, the majority of visitors to the City of Refuge came in tour busses. The minority, consisting of visitors in U-Drives and a smaller proportion of residents in their own cars, has grown steadily in proportion for several years, and last month these self-drivers became the majority.
This seems to recommend a growing future for the type of resort exemplified by the Kona Plantation. Here are comfortable, Polynesian ­styled cottages well-integrated with the landscaping in a quiet environment a mile from the coast. Each is equipped with a kitchenette and an automobile. The entire package rents for $30 per day per couple, and $3 'extra for additional minor occupants. The guest buys his own gasoline and travels wherever he pleases.
THE BEACH IS FOR EVERYONE
The cottage-and-car concept suggests opportunities for resort development away from the beaches, and the changing trend in visitor habits suggests that the traditional beach resort concept might now be obsolete and a hindrance to full
development of an area where beaches are accessible but few in number_
In selling beach land, for residential or resort development, the state or county limits the opportunities for use that local people are accustomed to. Fishing and beach recreation are an important part of their lives. Also, resort development on expensive beach land encourages maximum-density building.
A new concept would be the development of beaches now owned or available to the state or county as beach parks, encouraging the development of resorts, residential areas, golf courses, and camping facilities on less expensive land away from the beaches. Beach use-potential would be greatly expanded. Boat-launching ramps, secluded canoe sheds, bath houses, picnic facilities, and pavilions would be suitable developments for this type of resource.
SERVICES TO SELF-DRIVING VISITORS
The growing number of resident or out-of-state visitors driving their own cars or rented cars suggests the growing need for improvement of services to this type of visitor.
The H.V.B. warrior markers are an excellent service.
Un-manned visitor information centers might contain displays and maps permanently installed under constructed shade, indicating the general area and the specific location of the visitor. Water and restroom facilities will be increasingly needed.
A new H.V.B. map of Hawaii is needed, one that is well-designed for effective, accurate, and consistent presentation. The present map, for example, shows such towns as Kawaihai and Kailua as inland towns more than a mile from the coast. Location of the Mauna Kea Beach Resort is clearly labeled, as though it were the only hotel on the island. No other hotel is mentioned. What may have been a money-saving contribution by the Hilo Junior Chamber of Commerce is daily creating frustration among the new breed of visitor.
Wherever he goes, this visitor should be made to feel that his presence has been anticipated.
KEEPING KONA CLEAN
As beach use increases, so will the necessity for public cooperation in beach maintenance. A strong indoctrination effort will be necessary very soon.
Often, a little humor helps encourage cooperation, such as may be demonstrated with a thoughtfully designed refuse container carrying a slogan such.as "geev-um".
A poster campaign, featuring, perhaps, a. tough "Beeg Bruddah" character, may also touch the public conscience with slogans like "Beeg Bruddah say: 'All Hawaii, your front yard. No throw trash!"
A HAWAIIAN DUDE RANCH
Would be unlike any dude ranch in the world outside Hawaii, for Hawaiian ranching and Hawaiian Paniolos are as unique as Mona itself. Trips by horse and/or motor would explore lava fields, ranch lands, forests, and mountains. Here, too, the timeless identity of Kona would be preserved.
A BOTANICAL PARK
Julius Caesar built parks in Rome so his people would have, as he put it, places w in which to rest and restore themselves.
In Kona, a botanical park would perform this function for resident and visitor alike.
It could be a place of pride for Kona people. In addition to featuring all species of Kona's trees, shrubs, and flo,7ers, it could also be a "Garden of Hawaii's Favorite Sons", an outdoor hall of fame, exhibiting the sculptured likenesses a selection of people of all races and stations who have made noteworthy contributions to Hawaii.
Visitors and residents alike would pause to examine a large model of the Big Island as they walked around the garden pool, point out familiar landmarks, and locate the towns and villages at night by tiny lights placed in the model.
It might be pleasant to stroll through such a garden to reach the entrance to a new community theater.
AN ARTISTS' COLONY-SCHOOL
Proximity to the Oxbow Summer School of Painting has given an artistic atmosphere and reputation to the little harbor village of Saugatuck, Michigan which has become an irresistible lure to visitors.
Similar benefits might accrue to Kona where it is to become known for artistic enterprise.
A non-profit school of art in Kona staffed –by a small group of popular artists, complemented by visiting instructors from among the nation's leading artists and offering scholarships to key students in other schools might form the nucleus of a flowering of art in Mona and bring Kona to the attention of people interested in art throughout the world.
Artists from urban environments would find the landscape of Kona a compelling challenge.
To children and adults of Kona with unrealized talent, such a school might serve as a powerful stimulus, particularly if it encouraged local participation at kamaaina rates.
To visitors, Kona would become a more intriguing Place. Paul Gaugin, for example, unintentionally added considerably to the allure of Tahiti. Culturally and economically, a first-rate professional art school would benefit Mona.
A possible physical layout would feature rows of open studios for painting, sculpture, graphics, drawing, and crafts, either in sun or shade. Administrative offices and school shops would connect with the gallery. The school restaurant would serve as a refreshment center during evening performances of films, music, dance, or dramatics at a simple outdoor theater constructed on a natural slope. Dormitories for unmarried students would be separated by cottages for faculty, married students, and guests. This type of complex could be bui1E on high, relatively inexpensive land.
Much of the curriculum would include painting expeditions throughout the island. Artists in such an environment would be professionally interested in fostering the preservation and development of the arts • and crafts of Kona.
RESTORATION OF HISTORICAL SITES
The restoration effort at the City of Refuge by the National Park Service may furnish example to garden and historical clubs, chambers of commerce; and other civic-minded organizations, inspiring them to undertake restoration of important historical sites themselves. It should he pointed out to these groups that this is often the only way to save them from the bulldozer.
Making expert archeological counsel available to these groups may be the only stimulus that is needed, particularly after one or two clubs have made starts.
Such efforts undertaken by the people themselves would create visitor attractions, instill local pride and interest in the cultural heritage of Kona, and could be accomplished at little cost.
Co elementary to the National Park Service effort at the City of Refuge would be the creation of a park for picnicking and boating on the north side of Honaunau Bay. This would preserve the natural beauty of the view of the bay from the City of REfuge and the visual effectiveness of the City of Refuge itself.
THE KONA COFFEE BREAK:
Coffee, an important and perpetually troubled area of the Kona economy, should be promoted to visitors.
On the long trip along the belt road, a stop at a stand (and E.V.B. information center) would provide escorted tours and self-drivers with a welcome Mona coffee break and an interesting introduction to Kona coffee agriculture. Most visitors have never seen coffee growing, although it is an integral part of their lives. Along with an introduction to Mona coffee, the menu might offer Portuguese sweet bread, malasadas, and possibly sushi and manapua for sale, providing new experiences for many visitors.
Also visitors would be able to purchase and direct the mailing of Mona Coffee to their friends back home.
It might not be too difficult or expensive to imbue the people of Hawaii with the notion that they should always ask for Mona coffee in restaurants, not just "coffee". It could become a popular game for local people, especially if it were popularized in a humorous way: A news photo of the two most bitter political rivals in Hawaii showing them happily sharing a pot of Mona coffee with a caption advertising the "Kona Coffee Break" theme, followed in succeeding issues by other amusing situations involving popular local people or famous visitors, might turn the trick.
SUMMARY
The "Kona Identity" is the whole of its physical and cultural assets as a visitor destination area.
Adherence to the "Identity Concept" will enable the attainment of:
An orderly development of resident and visitor facilities and services.
A renaissance of the arts, skills, recreations, customs, and traditions of the cultural heritage of Kona.
Preservation and enhancement of the natural beauty of the area.
Preservation and restoration of historical sites. Innovations contributing to visitor satisfaction Maintenance of a desirable visitor-income ratio.
An enrichment and enhancement of the lives of the people of Kona.
The "identity concept' provides a criteria which may be applied – to other destination areas in the State of Hawaii
The people of Kona must be involved as participants in any study that will affect their lives, for only through their acceptance and implementation of the results will Kona be preserved as a paradise to the world and a profitable heritage to their children.