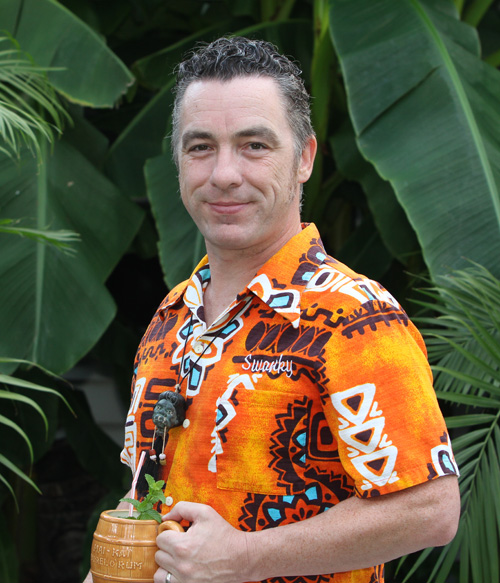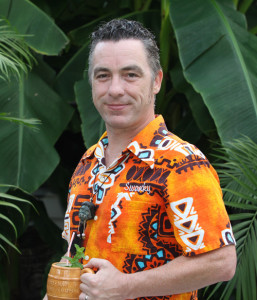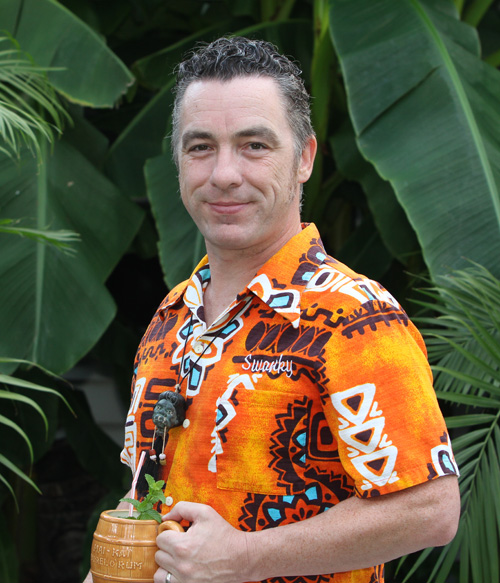 Along with being the author of the book "Mai-Kai: History & mystery of the Iconic Tiki Restaurant," Tim "Swanky" Glazner is co-founder and organizer of the Hukilau, the second largest Tiki event in the world. He has recently given sold out presentations on Tiki and Mai-Kai history at Hukilau and the oldest and largest Tiki event in the world Tiki Oasis. He is a collector of Mid Century and Polynesian Pop ephemera. He has appeared in several documentaries and television shows about Tiki culture. He created the first Tiki carving seminar "Coon Tiki" located in the Smoky Mountains. He has written for Tiki Magazine. He is an expert in Tiki drinks and the creator of the Grogalizer, a popular Tiki cocktail website which helps people make recipes from Jeff "Beachbum" Berry's books. His collections have been seen in books by Sven Kirsten, such as Tiki Pop, and in the Paris exhibition of the same name. He produced the Tiki Daze calendar. In 2009 he was voted "Best Mixologist" by Metro Pulse magazine. He has produced a line of Tiki mugs under license with the Mai-Kai.
He is currently working on a book and documentary about Donn Beach.
He is an avid fan of Midcentury culture and Tiki is a big part of that passion.

Stephanie Romer is the Editor of the book. She turned Swanky's words into something readable. Every page was written and rewritten by Stephanie many times over the months of work. Without her efforts the book would not exist, and would be of a far lower quality.
Swanky's Websites: