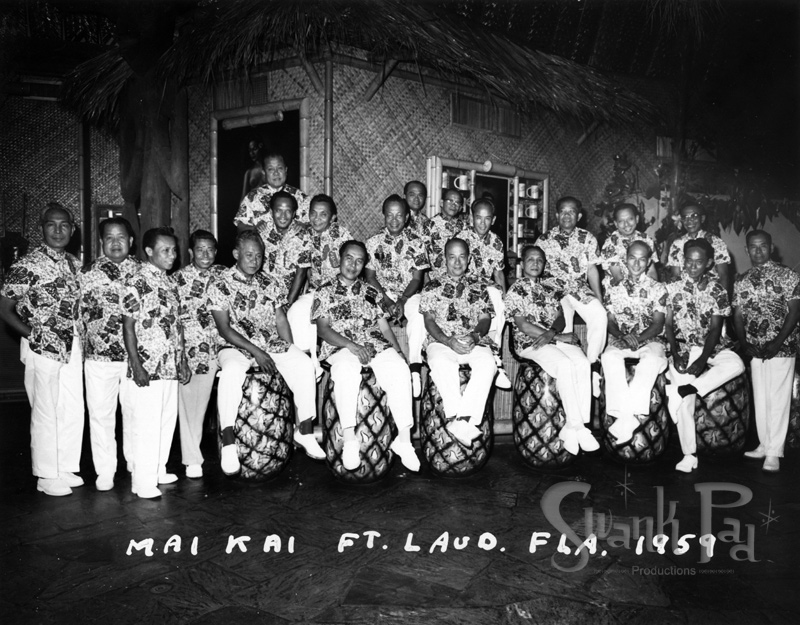 I have talked to many people who worked at the Mai-Kai over the years. When asked about the old uniforms, they are a little puzzled. "Why would I keep a work shirt?" Even Mariano Licudine, who had custom shirts made, didn't keep them. Even if he wore a shirt of the same style, his were a different color. Only in retrospect does anyone think maybe they should have kept something like that. They just don't exist.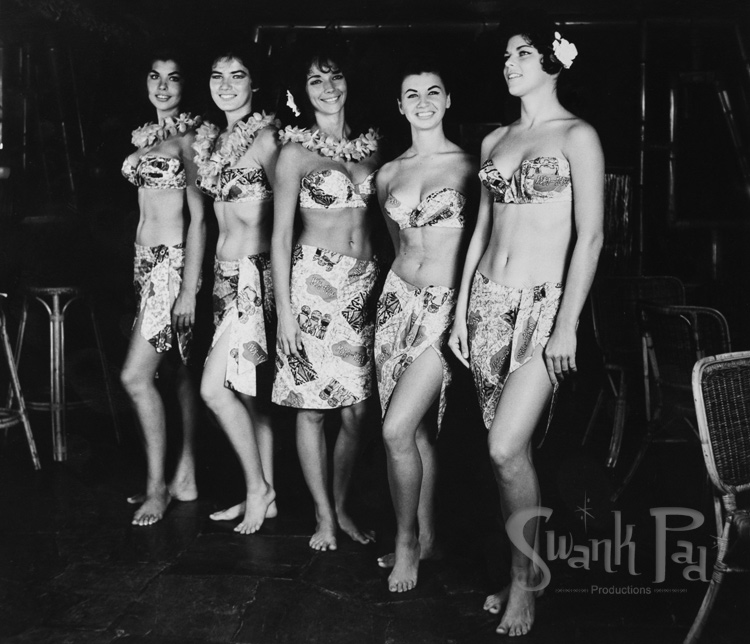 The same cloth was used to make the staff shirts and the gal's sarongs. Above is an early version that was  pretty long. They got smaller and smaller over time.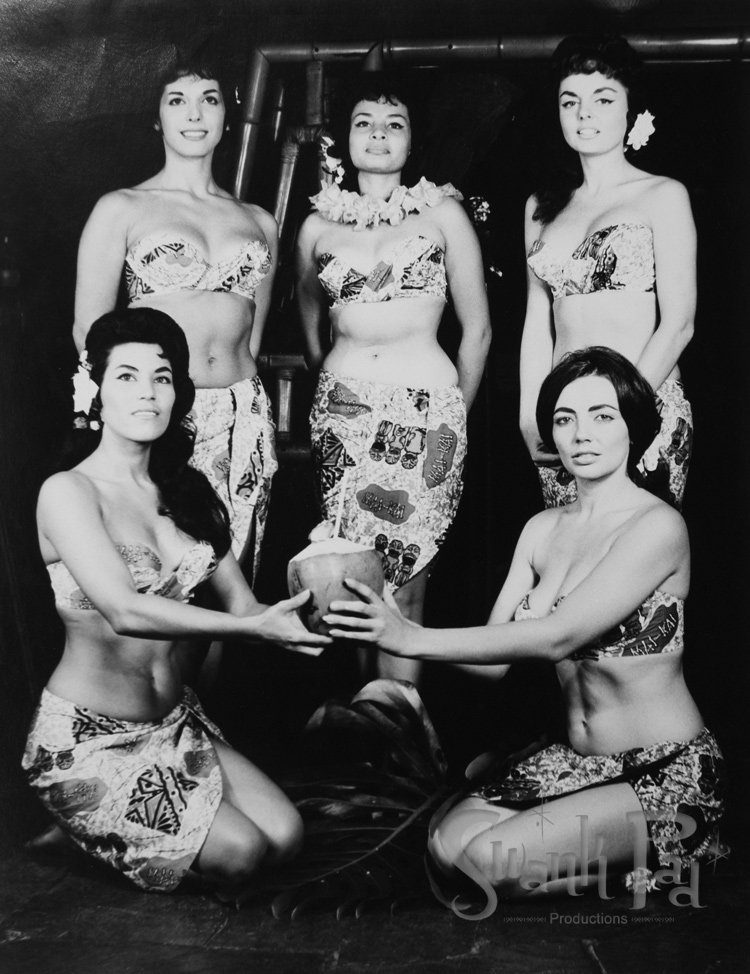 There have been a few different versions with the Don the Beachcomber cannibal trio on them, which the Mai-Kai took as their signature.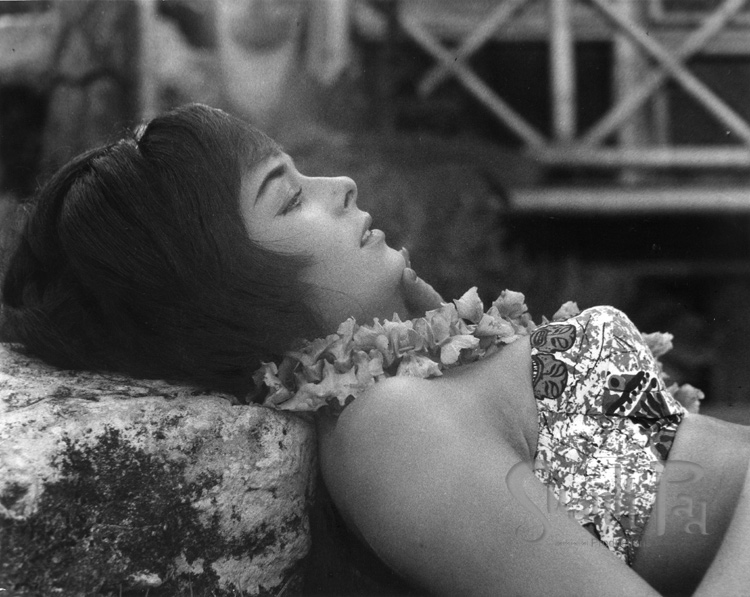 Here is Angel, who I hope will be in attendance at the Hukilau in June when I host a panel discussion with the old timers.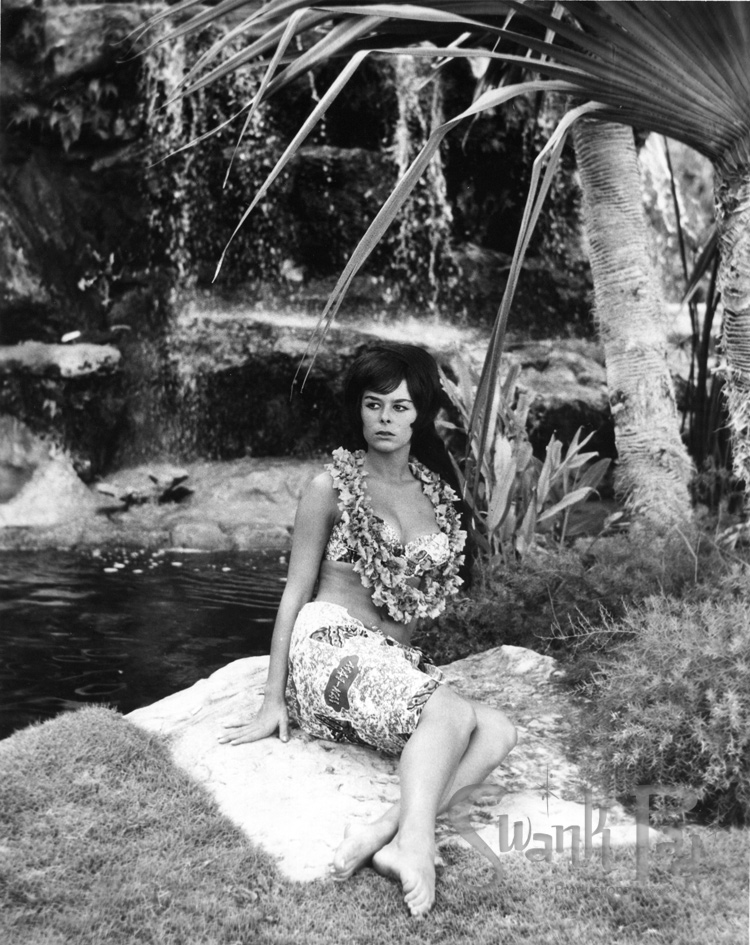 So I was beyond thrilled when Mai-Kai fan Martin Hemmel in Germany sent me a link to a vintage shirt on eBay which was one of these long extinct 1959 shirts!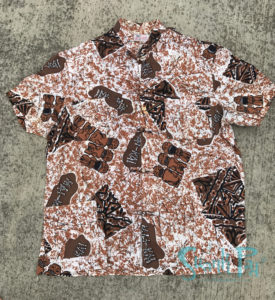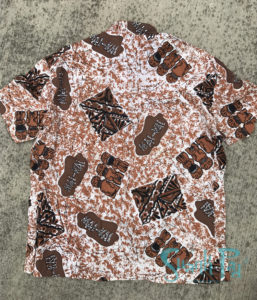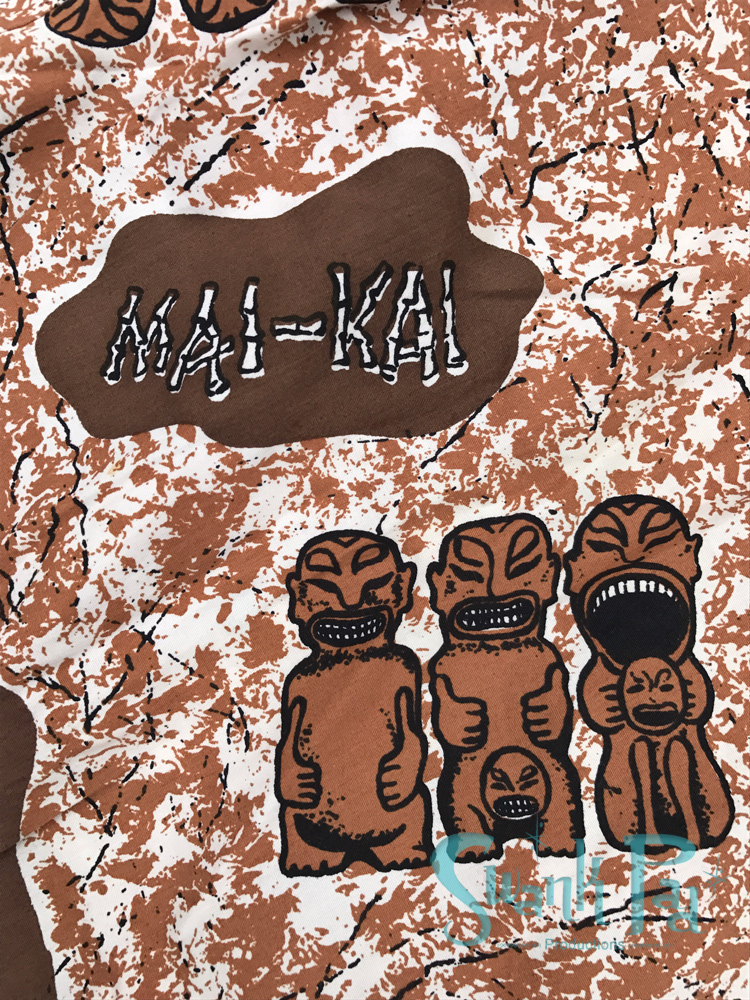 Expect to see me wearing this at Hukilau!