Girl of the month was none other than Carol Sparkman, who was good friends with Johnny Carson and was on the Tonight Show as a Mystery Girl twice. She was also our guest at Hukilau last year and entertained the crowd with her memories.
Carol, Swanky and her daughter at Hukilau 2017. We hope to see her again at Hukilau this year.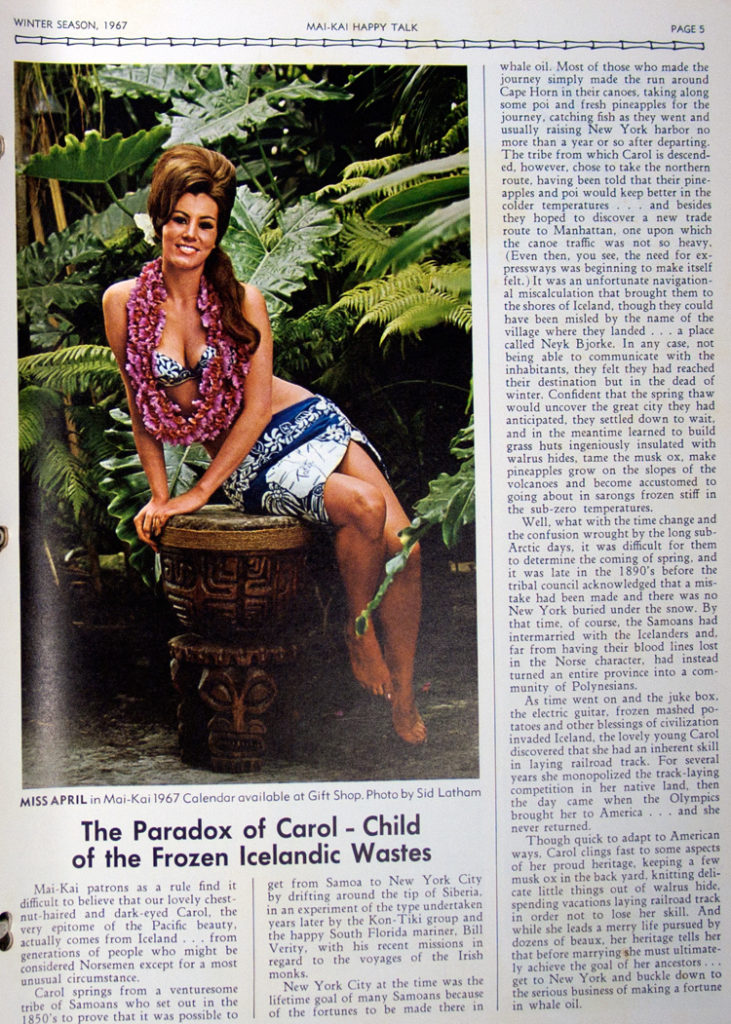 According to the Happy Talk story, Carol is from Iceland, by way of Samoa…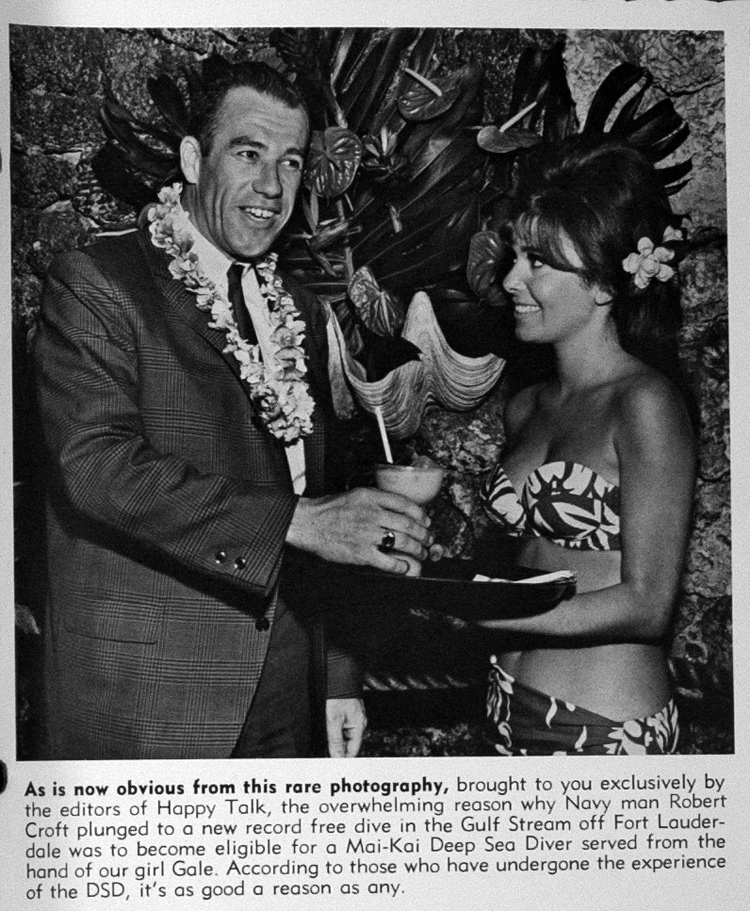 Robert Croft is in this issue having a Deep Sea Diver after his deep sea dive. He was the first person to ever free dive 200 feet down that year.
Here's is Gail from the 1967 calendar. Same girls?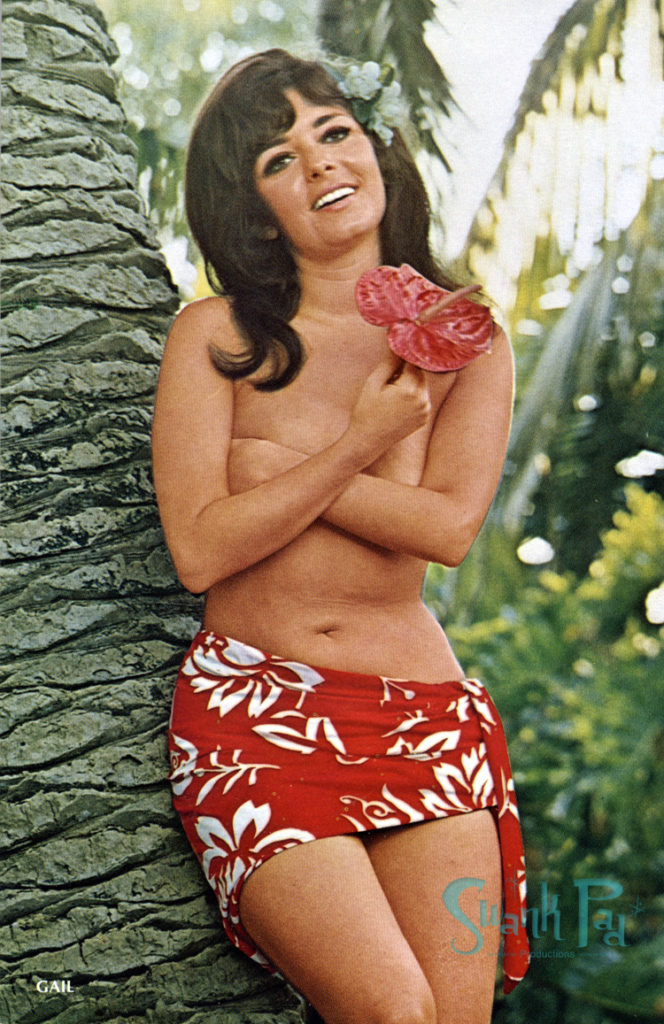 And if 1968
They were also celebrating the 10 year anniversary of the Mai-Kai "250,000 bottles of rum later".