#TBT Mai-Kai The Matchbooks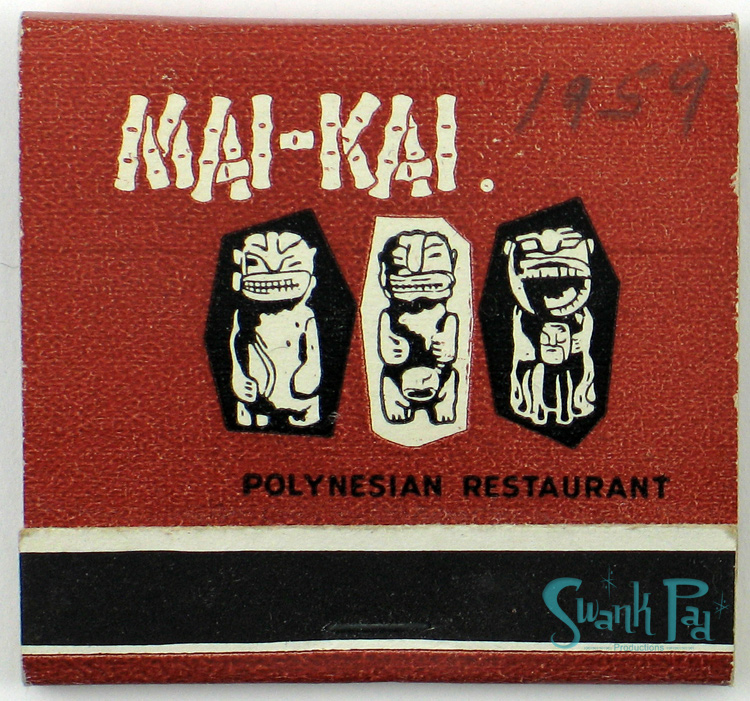 Matchbooks are probably the most economical way to get into collecting. Matchbooks are generally small, cheap and inexpensive to mail. I think this is all the matchbooks ever used by the Mai-Kai. The one vintage high end attribute they never used is the "feature" matchbook. A feature matchbook is one with printing on the matches.
These blue ones are the most recent. They show the Mai-Kai villagers who are also on the gift bags from the gift shop.

The brown ones are older. How old? We don't know. The signage and old style phone number (LOgan 6-1513) indicate pre-1960. The presence of the port-cochere and the "hut" sign are clues.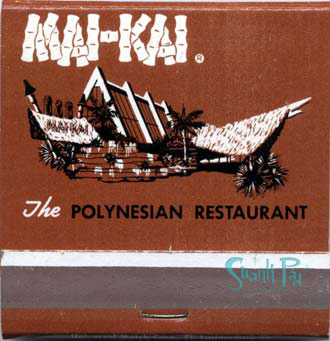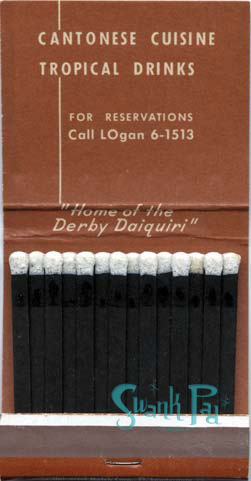 The below matchbook is very early. It is 1956-1957. Why? Because there is no Molokai Bar. The Molokai Bar opened in 1958 and it was an enclosure to the covered walkway seen on the right of this matchbook. This is the back side of the top image in this post which is dated 1959. So does that make it a 1959 matchbook or a 1957 matchbook? Someone visited the Mai-Kai in 1959 and took home this matchbook as a souvenir. My guess is the Mai-Kai had a large amount of matchbooks made in 1957 and it took years to get rid of them all. In 1959 the Mai-Kai looked differently, but the matchbooks were a little out of date.
Above imagery is the original Mai-Kai design with open roof and covered walkway.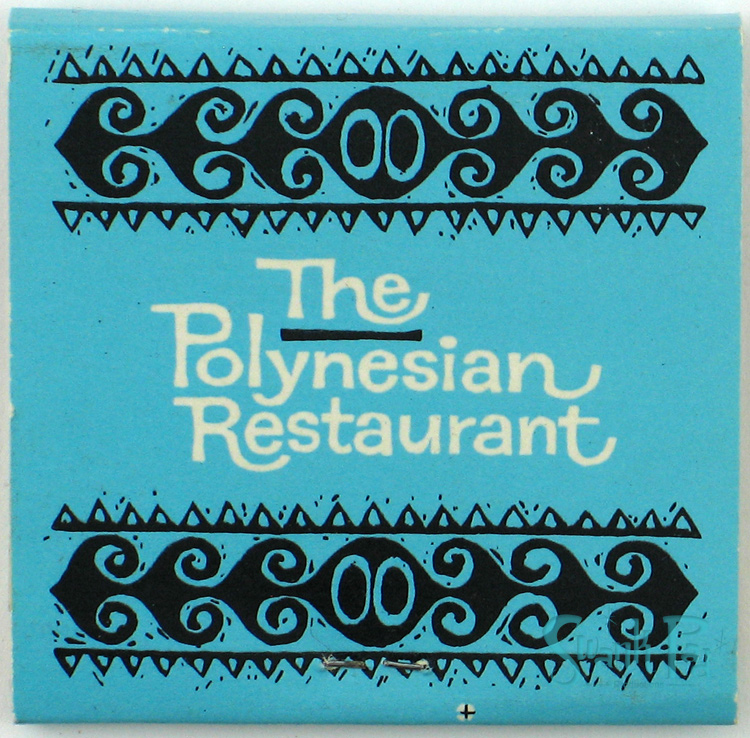 The Polynesian Restaurant!