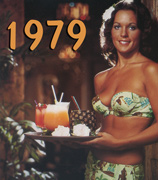 1979 Mai-Kai Calendar Girls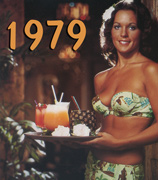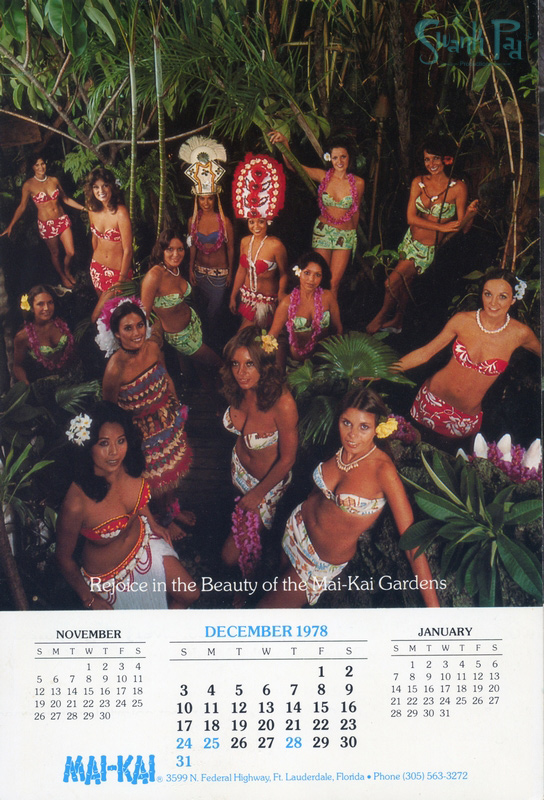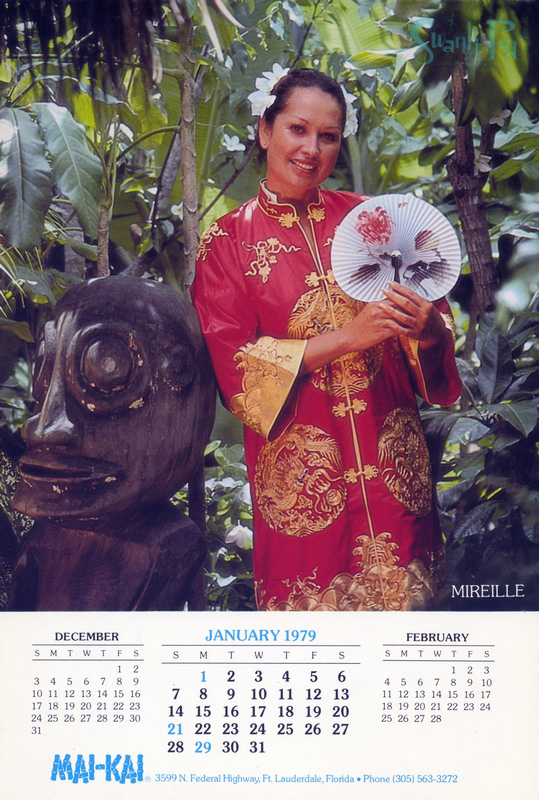 Mireille is the owner of the Mai-Kai today and still choreographs the show.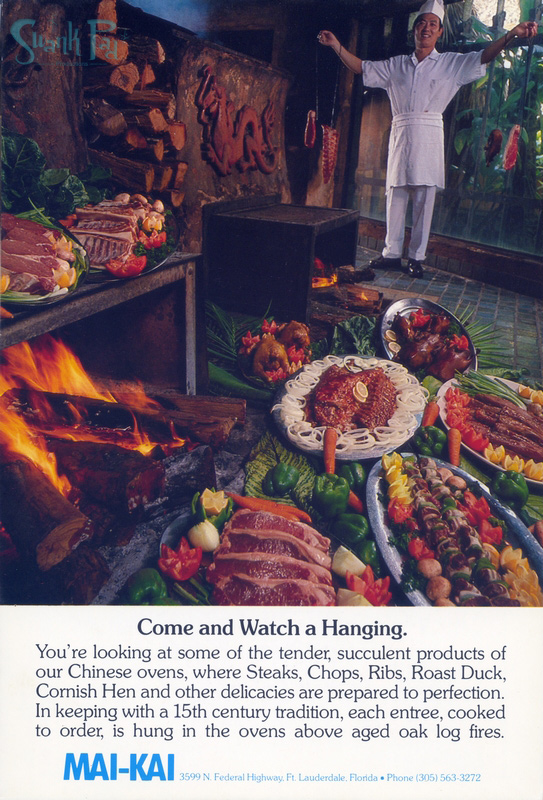 Okay, so they said it…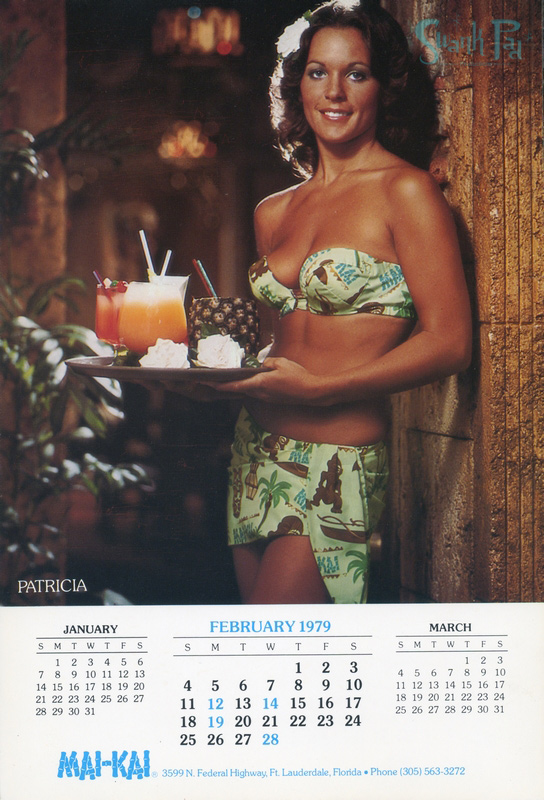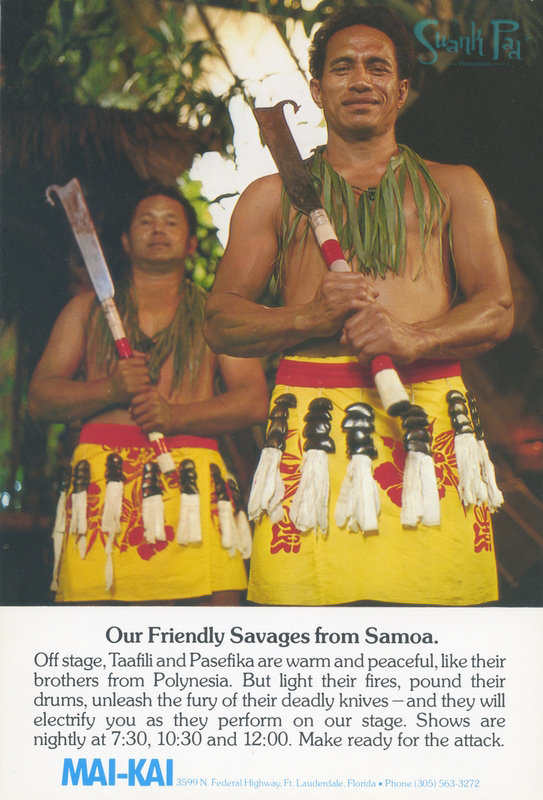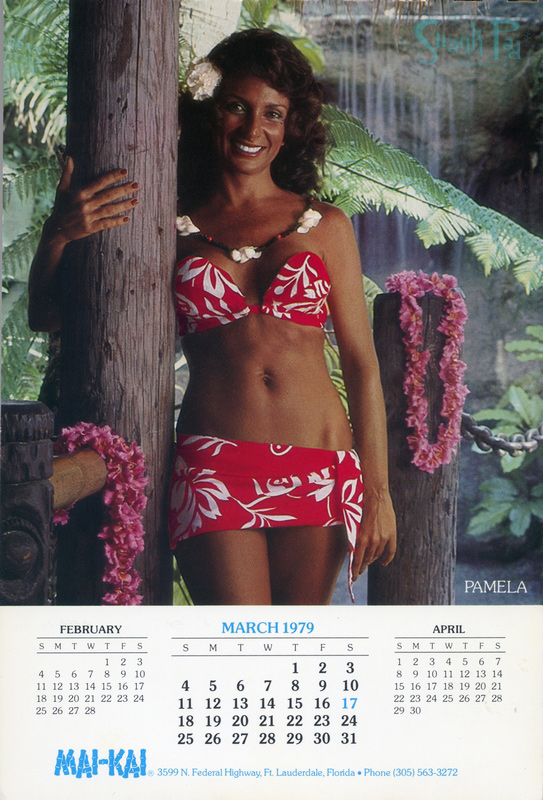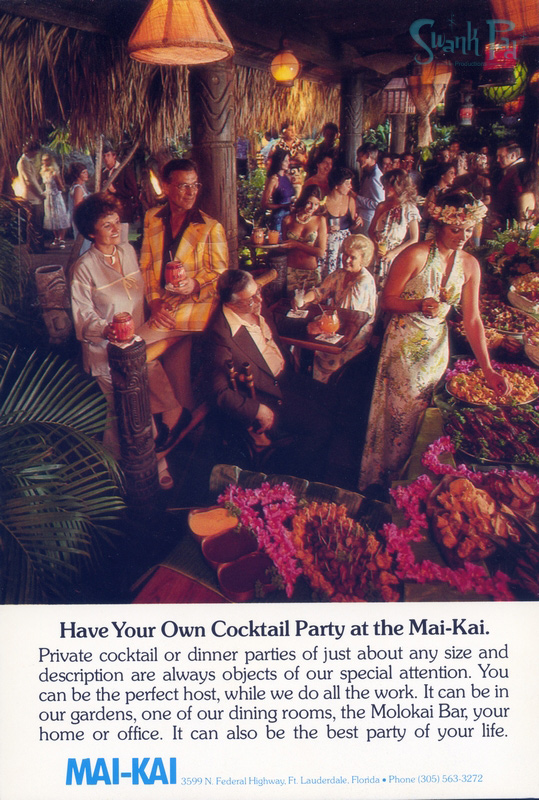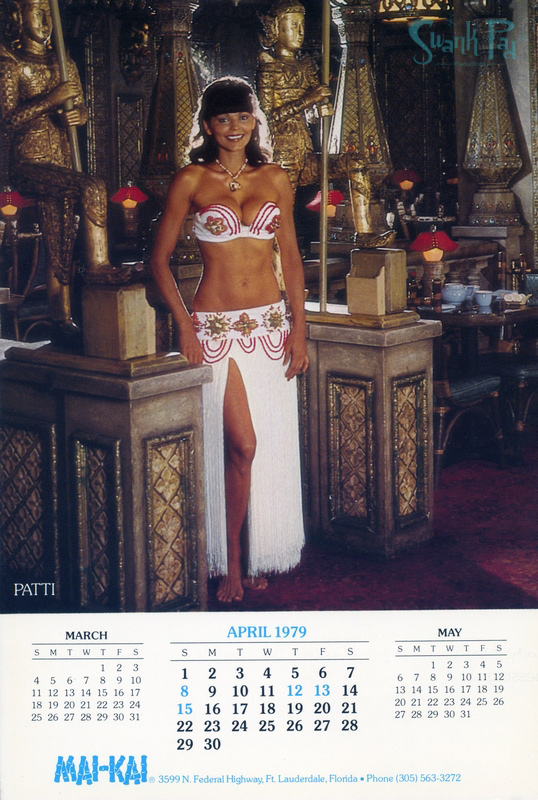 This is in the Bangkok Room which is now the gift shop.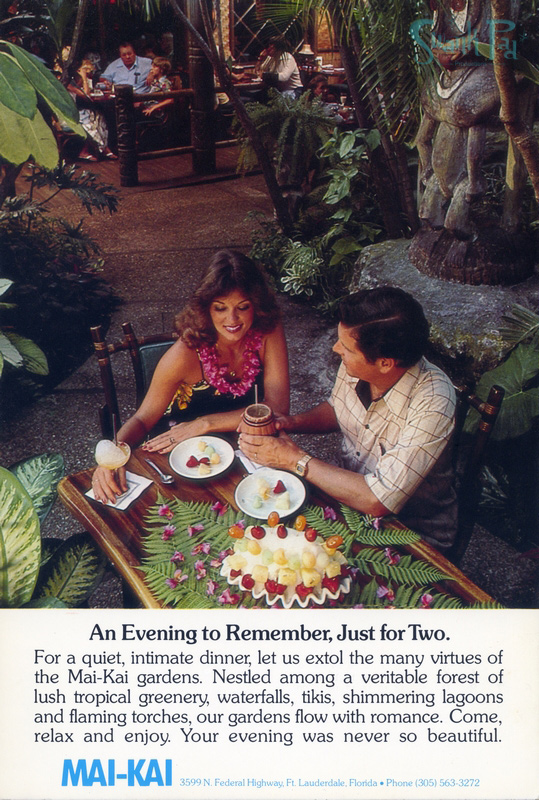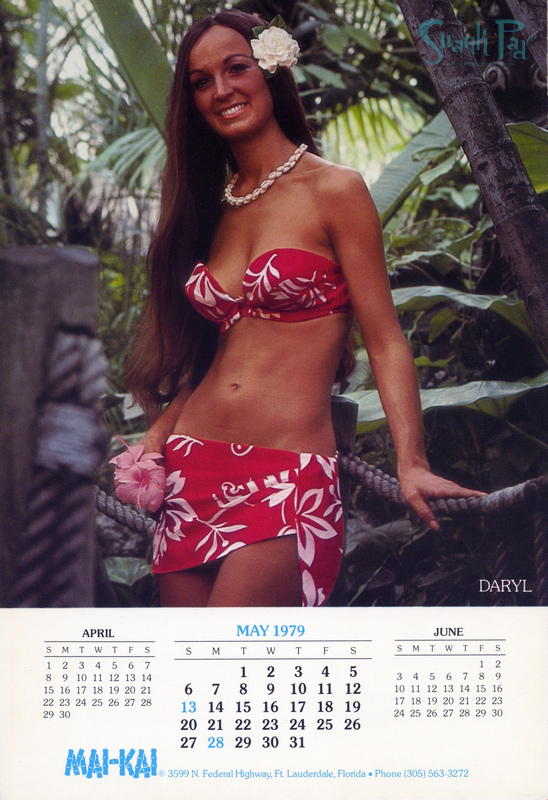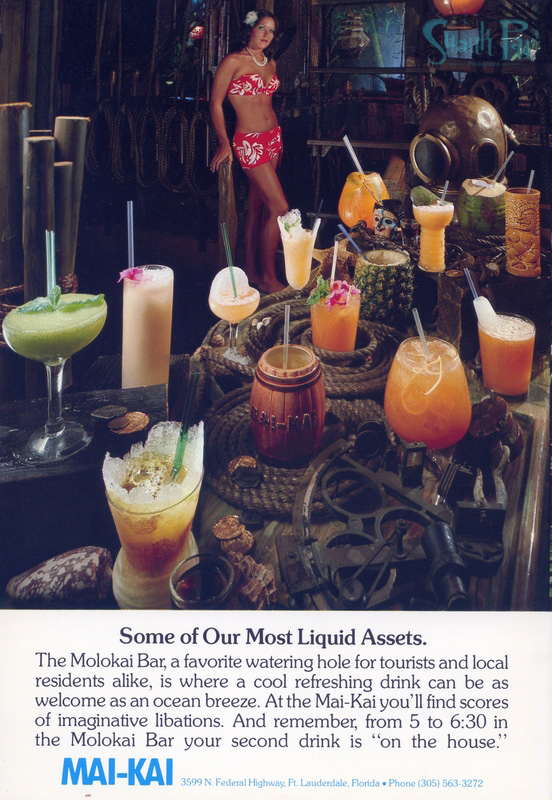 We see here some of the glassware that has gone away over time. The Pearl Diver glass for one. The Shrunken Skull mug seen here is the high quality hand painted version. I'm surprised it was still in use in 1979.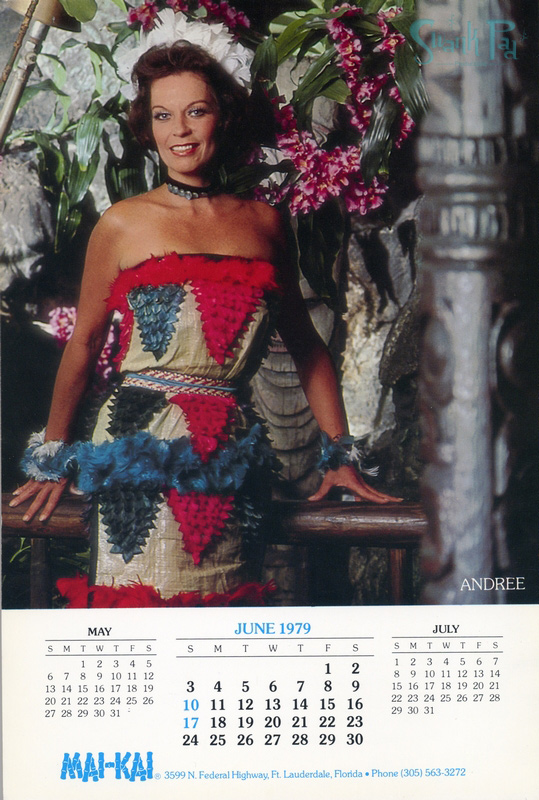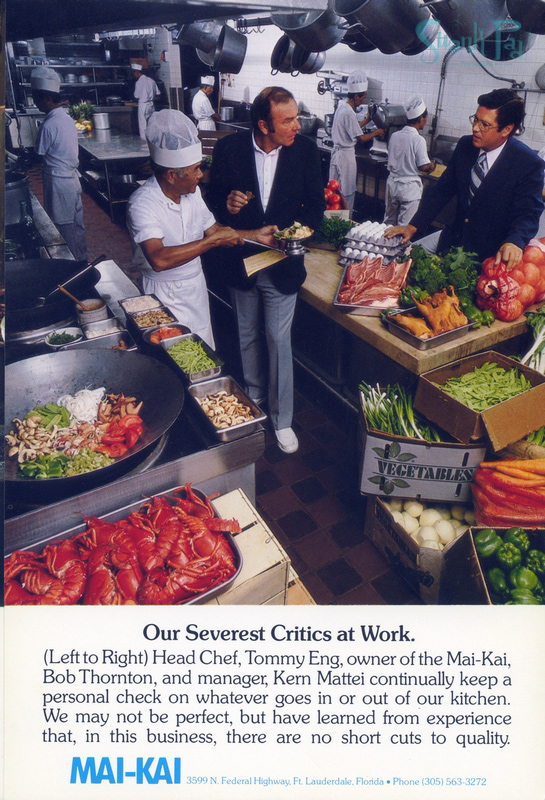 Head chef Tommy Eng, who was an original member of the crew coming over from Don the Beachcomber Chicago, owner Bob Thornton and manager Kern Mattei Sr., whose son Kern works there today as manager.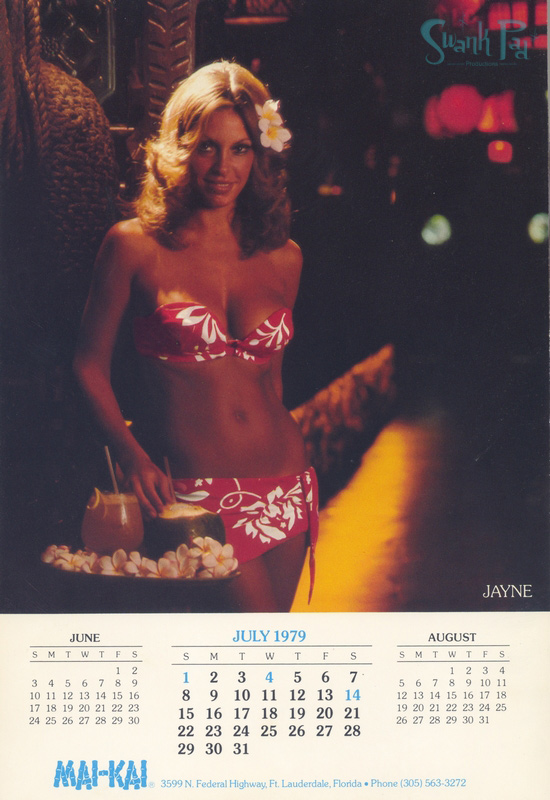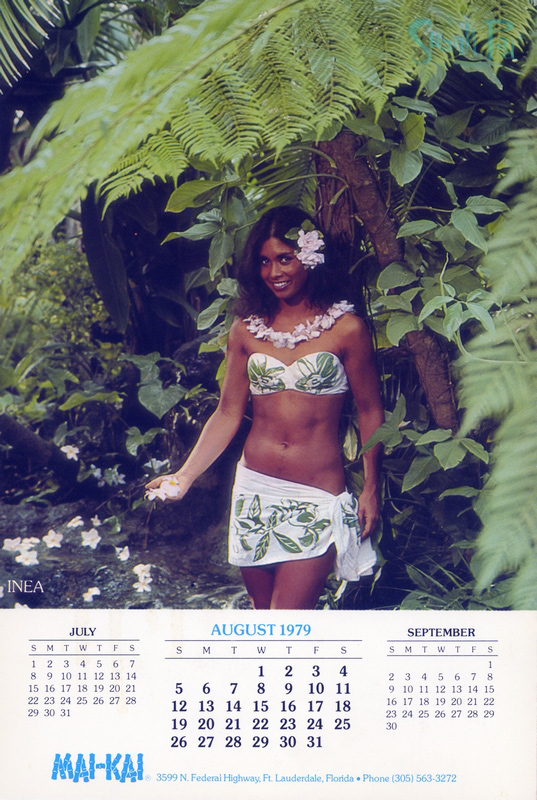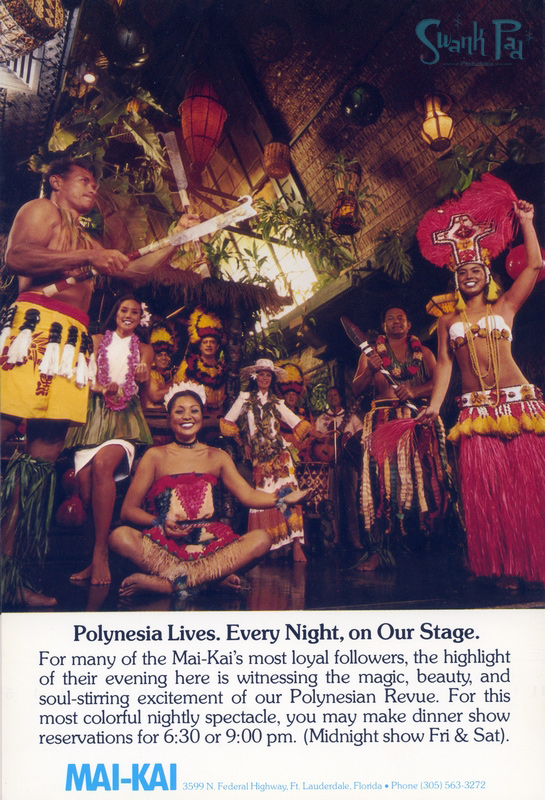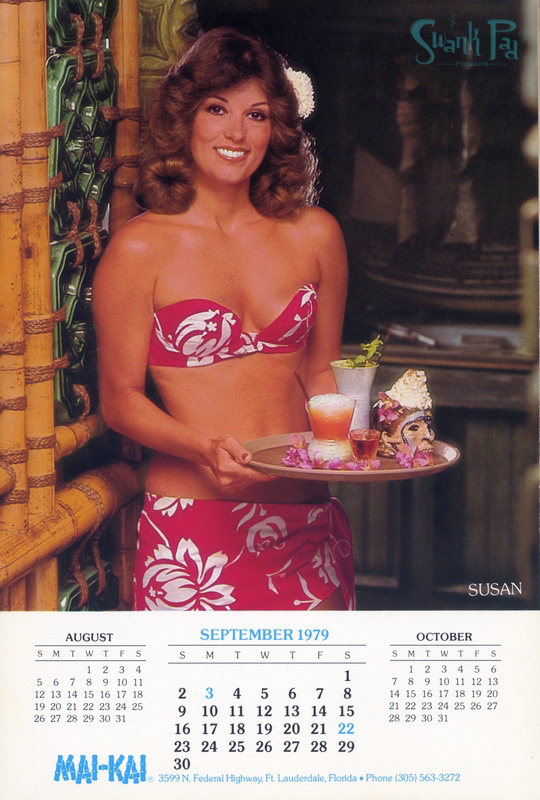 Here is a better view of the Shrunken Skull mug, here serving the Tahitian Coffee drink.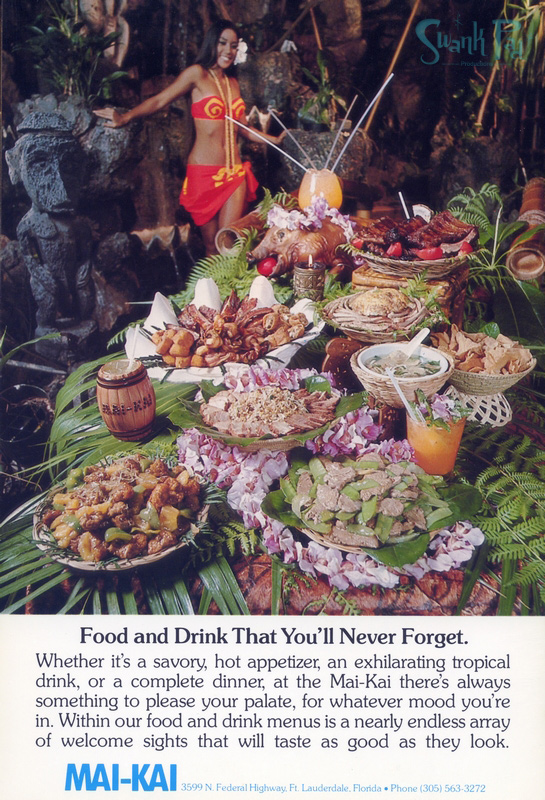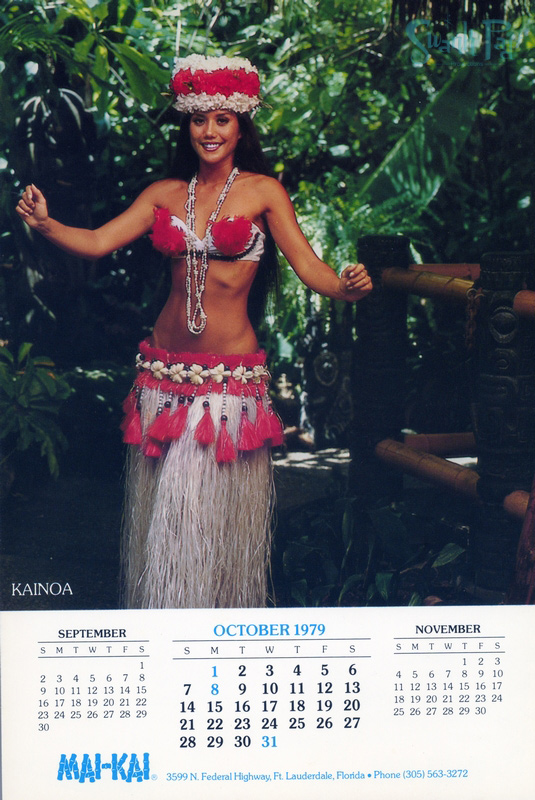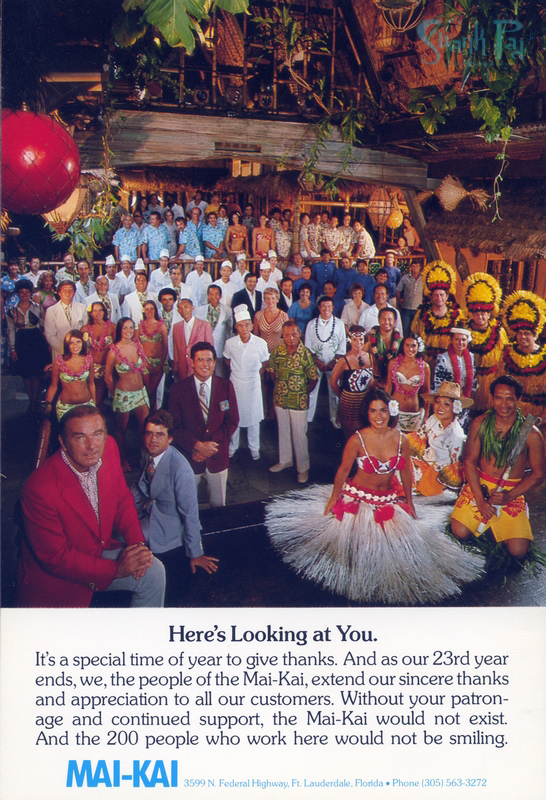 Mariano Licudine, head bartender is there in the green shirt. Tommy Eng to his right and Kern Mattei Sr. in the dark jacket to Tommy's right in front. In the pink jacket by Tommy is Andy Tanato, Head Maitr'd, also from Don the Beachcomber's, and just behind him is Angel Vega who started in 1963 and may still be working at the Mai-Kai.