Donna – Happy Talk January 1963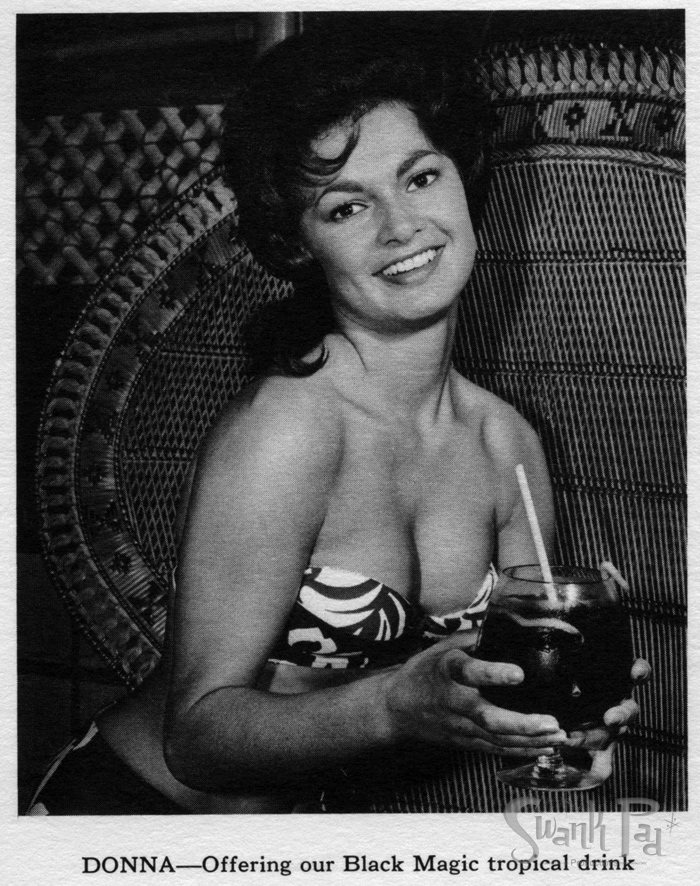 The Mai-Kai created the Happy Talk newsletter to send out to the snowbirds back home to help keep them in their minds to return. All the stories about the girls are very tongue in cheek and this one is a fine example. This is the first issue.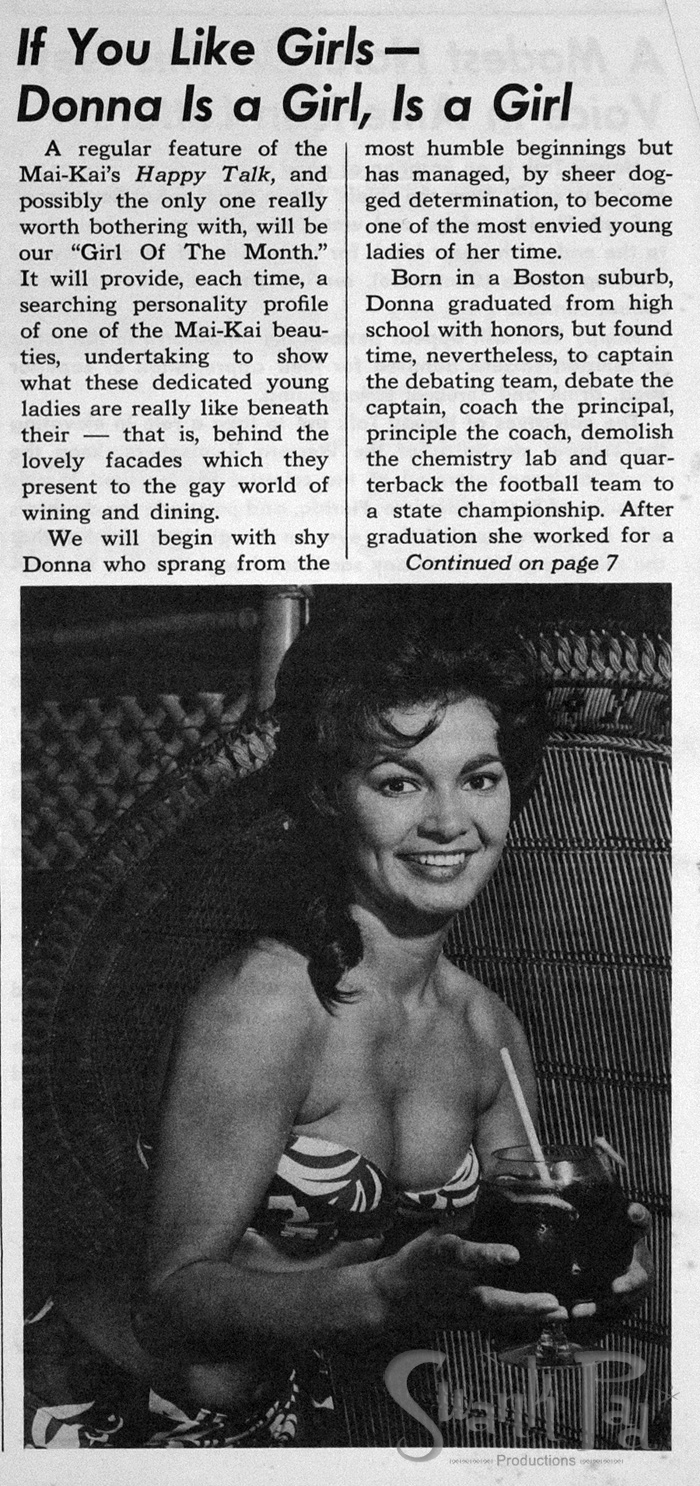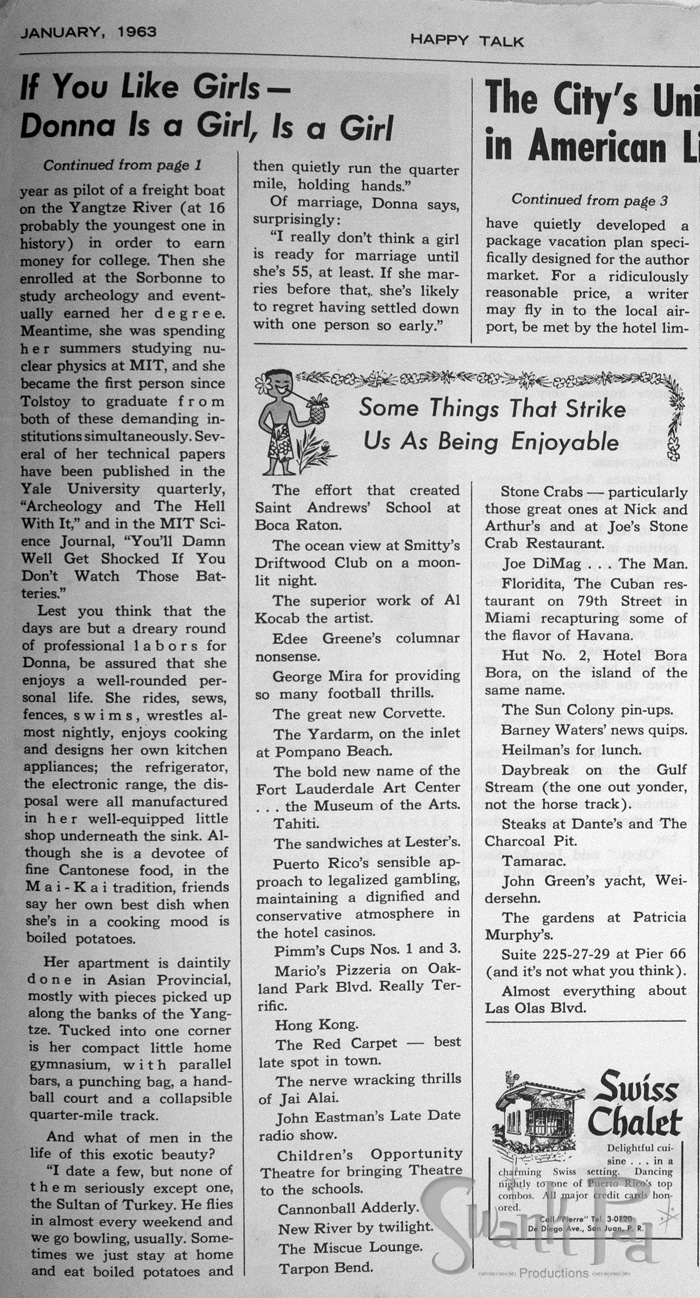 Good to see Lester's Diner mentioned in the Enjoyable area. I still enjoy Lester's!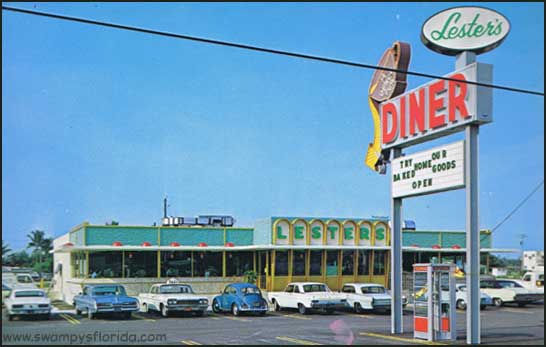 And Pimm's Cups and the Pier 66…