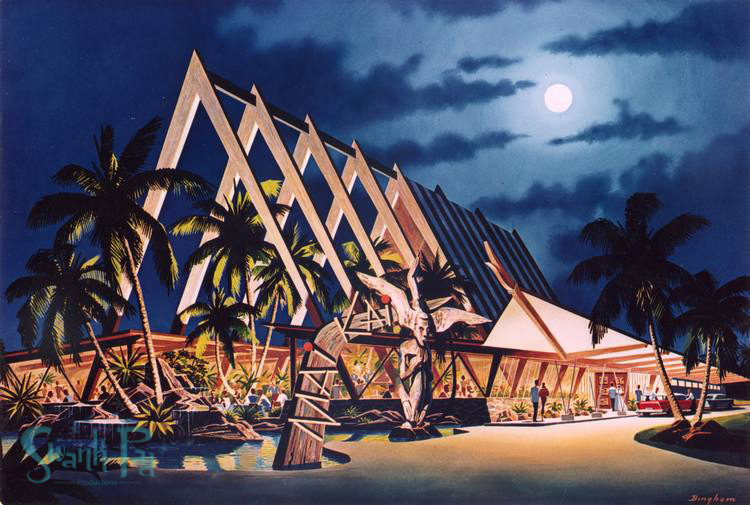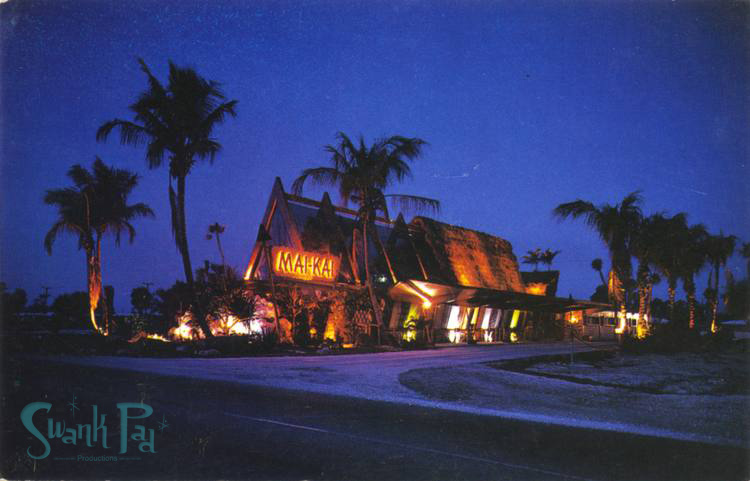 Earliest card. Before the port-cochere. Just screen over the Garden area, no glass or roof. Notice the palm trees visible inside. Before Molokai. 1957.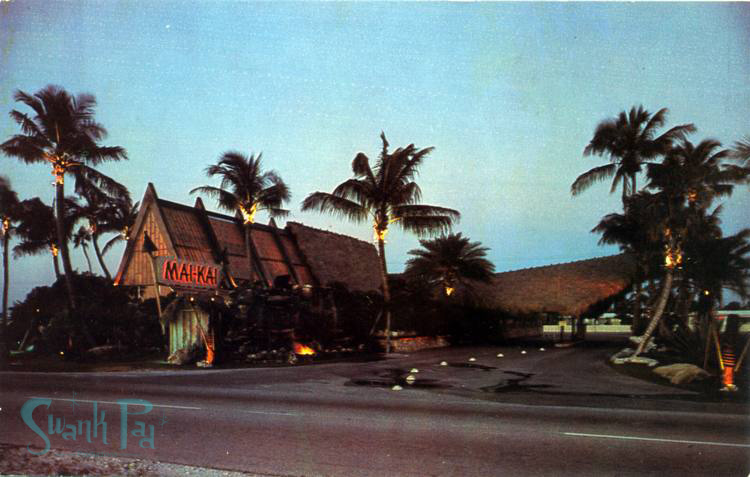 Perhaps 1958-59 after Molokai was added, and the port-cochere and the entry drive is 2 lanes.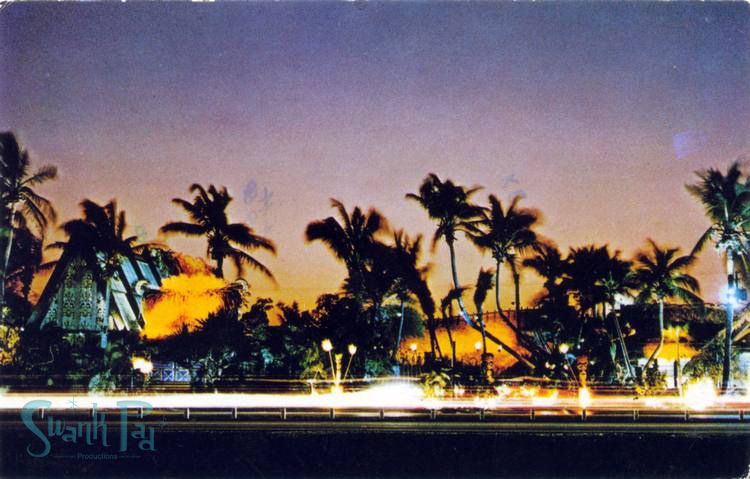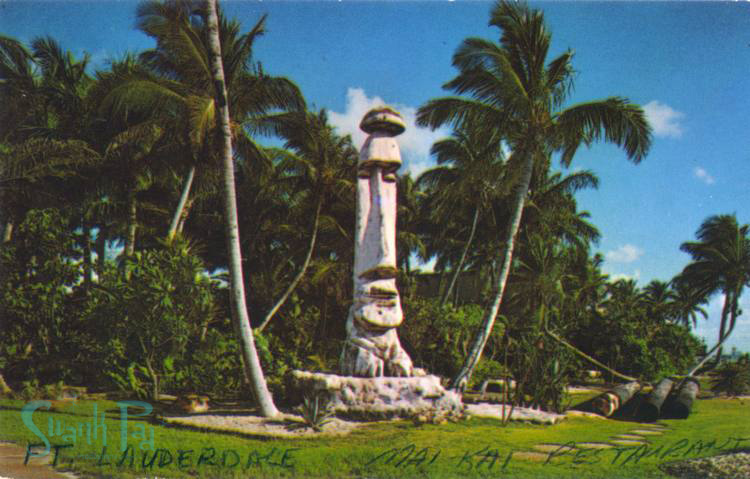 Large Moai carving by Barney West installed in 1963.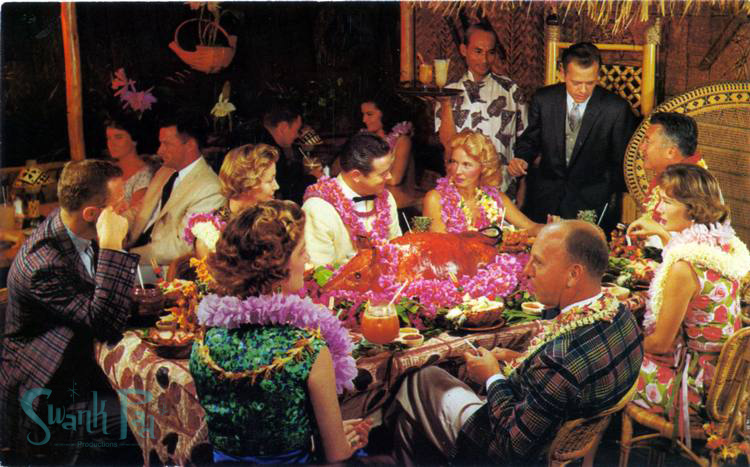 70's card showing lead dancer Kainoa and the Samoa Room.
This card appears in the mysterious "Tiki of Unlimited Abundance" mailer.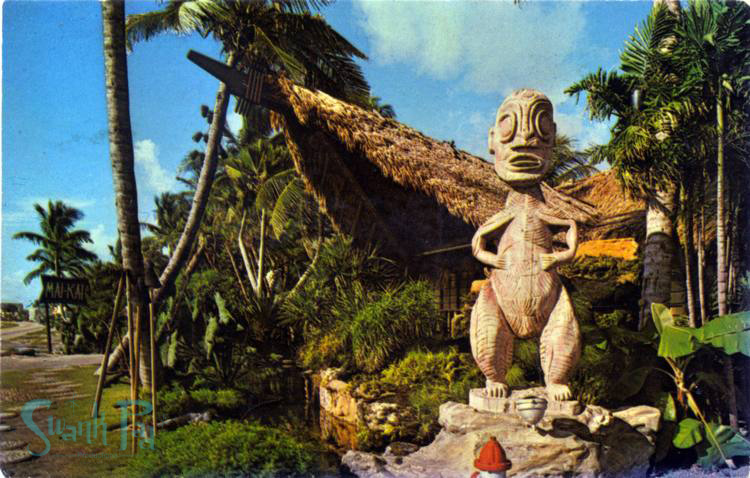 This Barney West carving is still standing on the corner.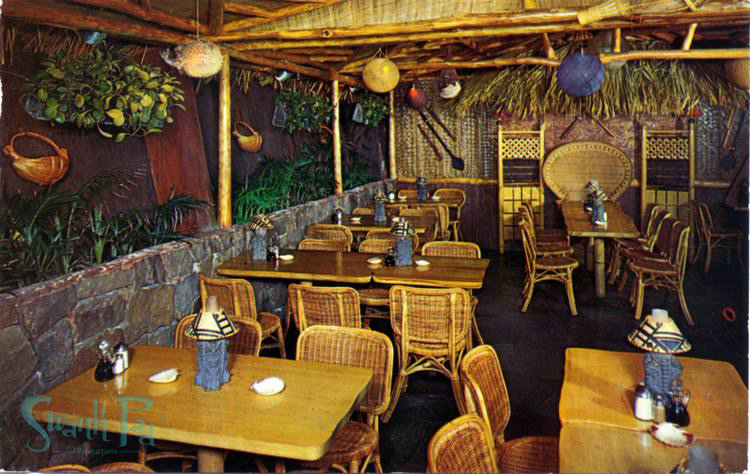 Early dinning room shot of the Oahu Room.

"The Mai-Kai that never was." Design concept by George Nakashima for Jack Thornton, painted by Al Kocab.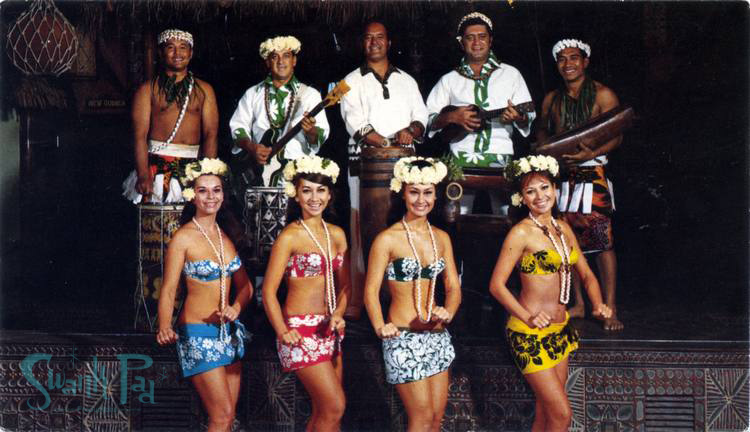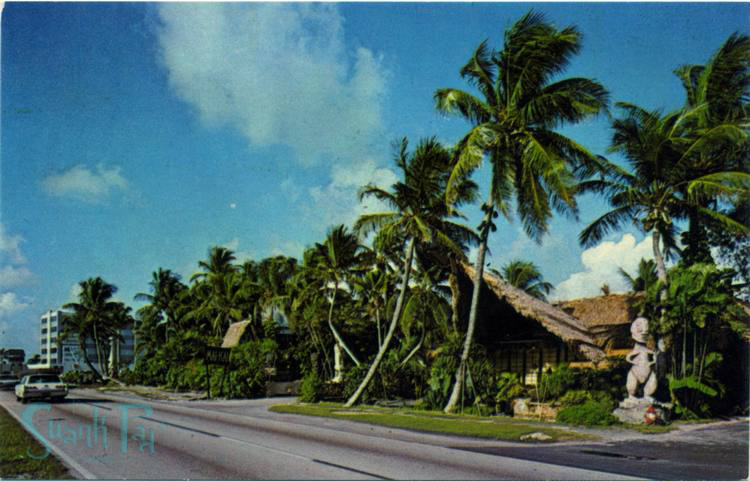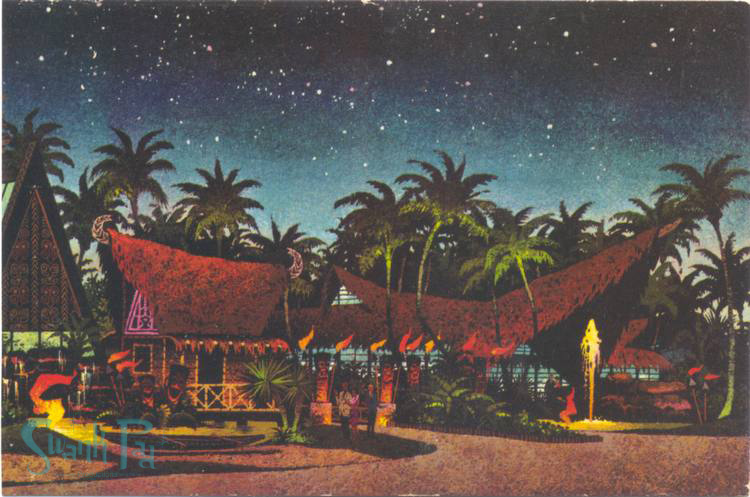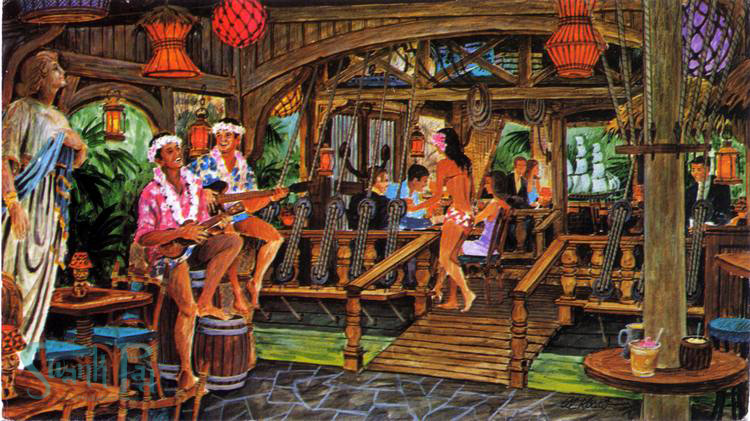 Kocab painting of the design for the newly opened Molokai Bar in 1971.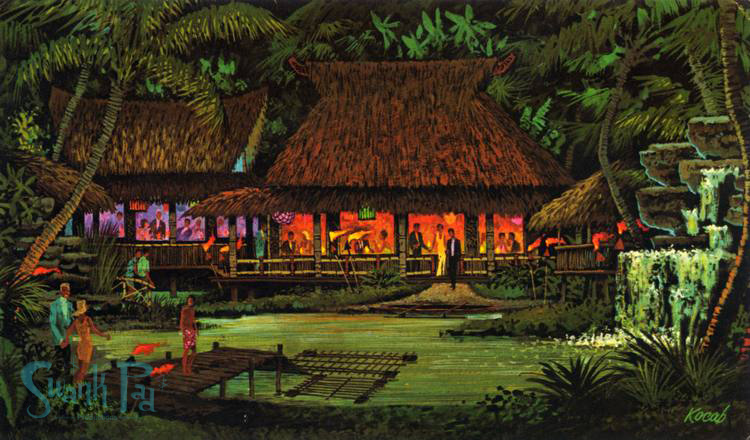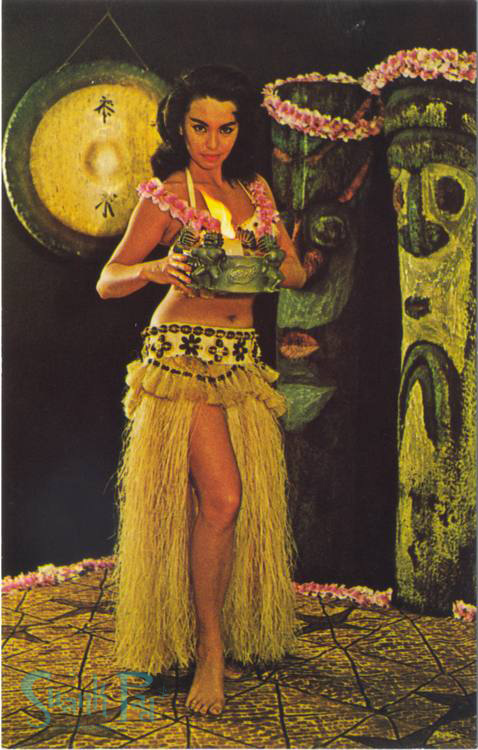 Puanani Kanemura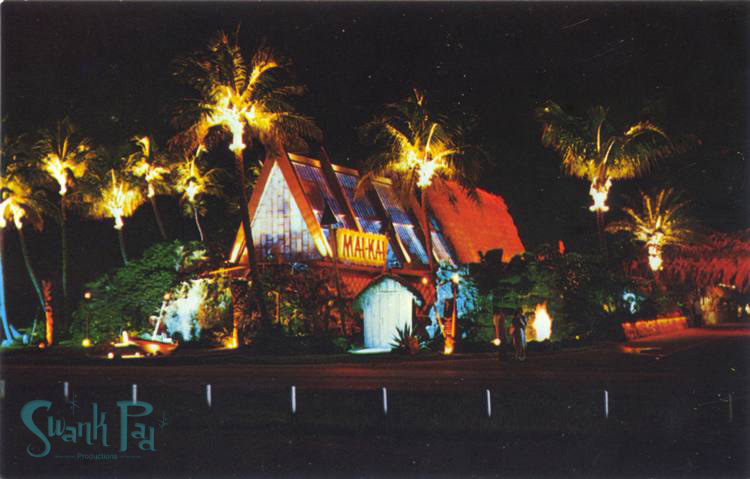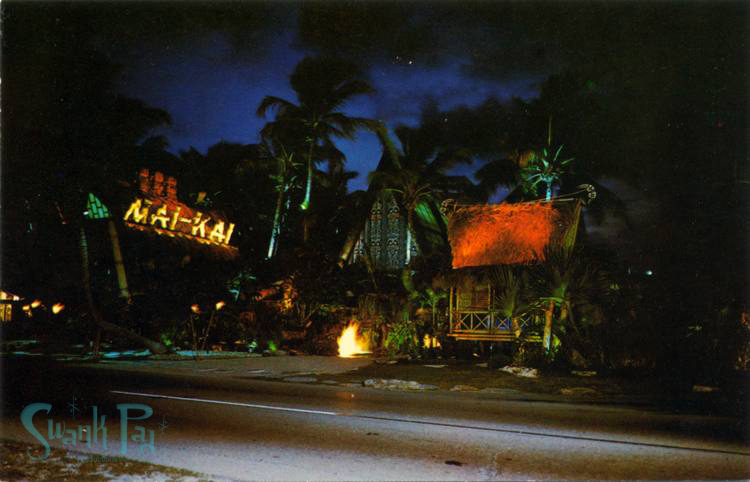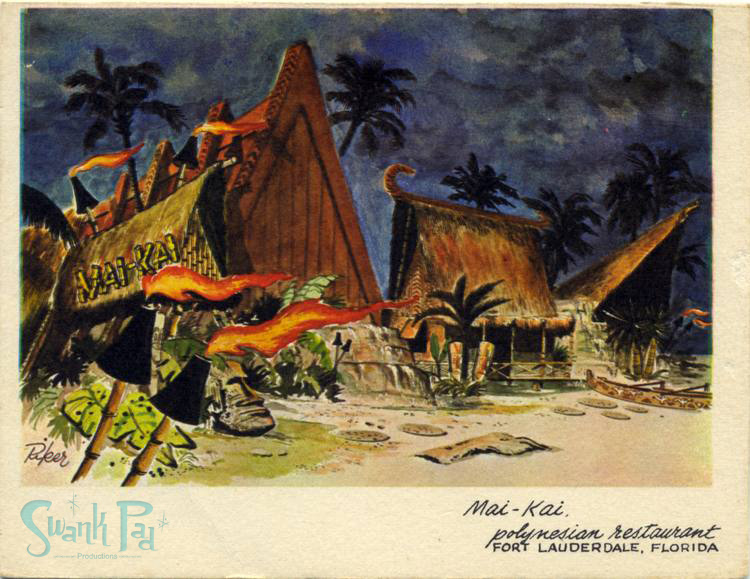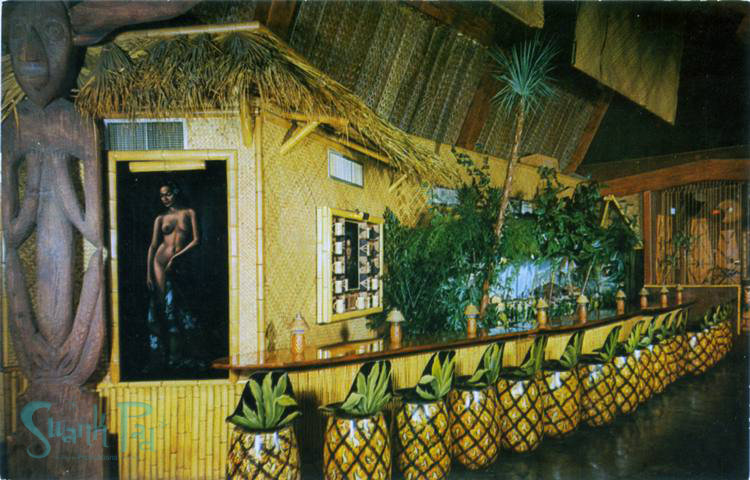 Surfboard Bar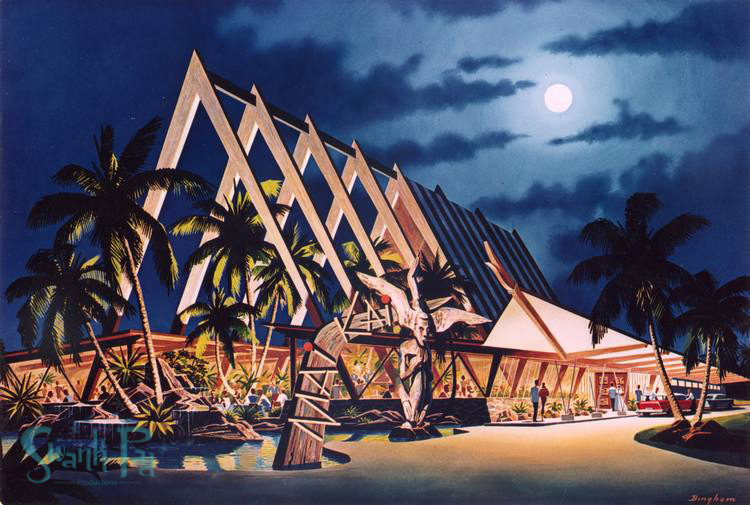 Angel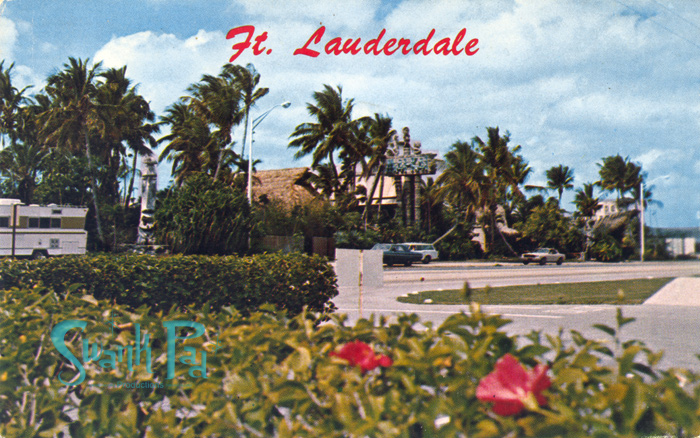 1972