South Pacific – Hollandale FL

This is what excites me: a long postcard of a Florida Tiki place that I had not seen before. The place I knew, but this card is new to me. The car in the picture is a mid-50s car, so maybe this is a mid-50s postcard too!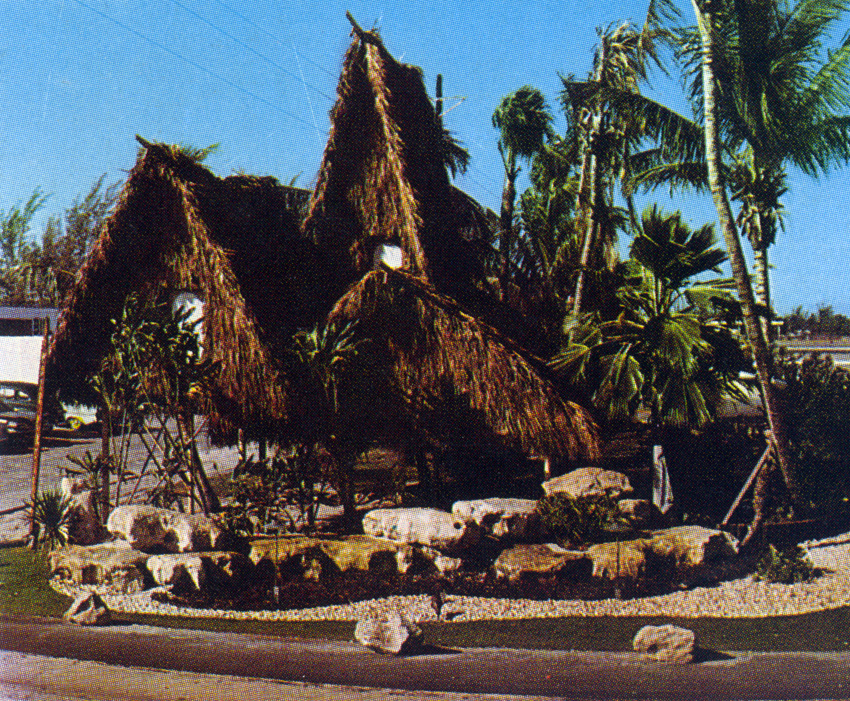 You can see one lone Lewis Vandercar sculpture in a moai form to the right here.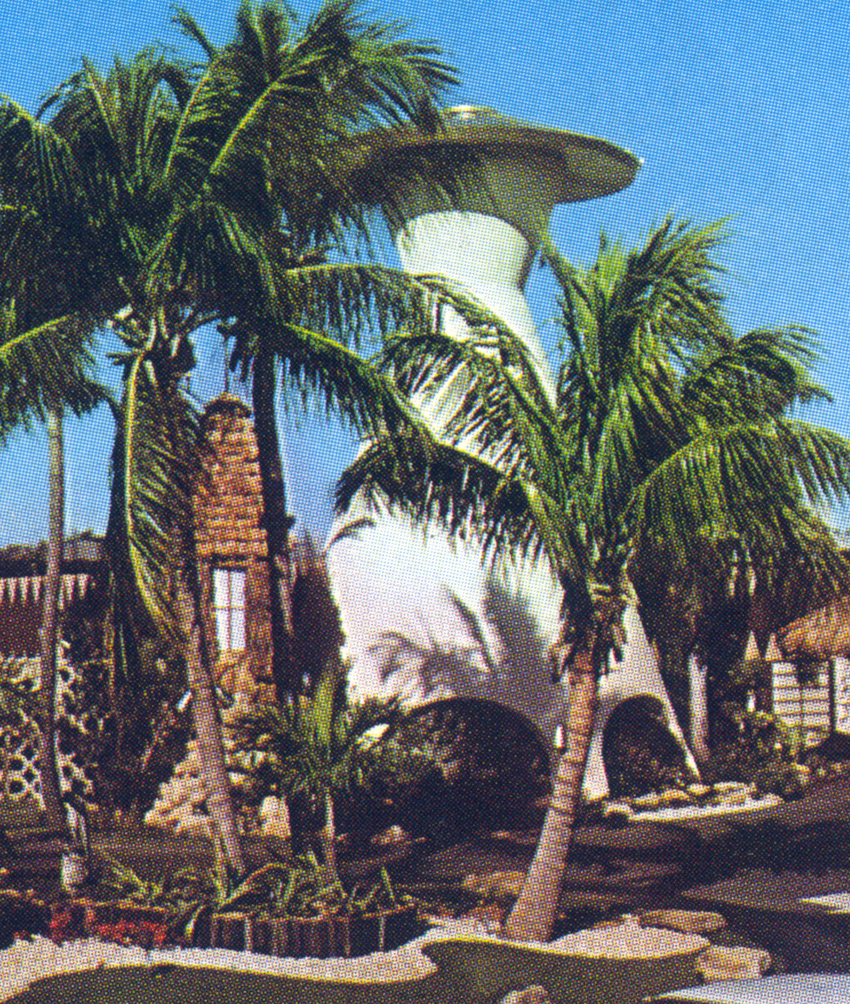 I have no idea what this is supposed to be. It's an iconic structure and may be the UFO that influenced some of Vandercar's more odd designs.
The elaborate porte cochere. Lovely!
This card shows the UFO a little better. Vandercar did a large design on the side of it.
Another view of the porte cochere.
The performers in the show.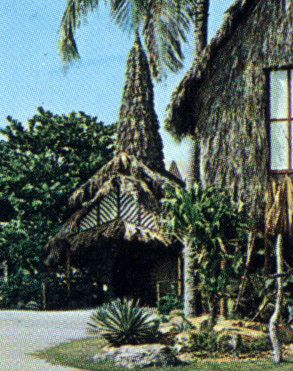 Another unique bit of architecture on the property.
As always, for a complete deep dive into this wonderful place in south Florida, visit the Tiki Central thread here.
Reader Sergio posted this video link. This video is full of information on the history of this place, and terrible New Jersey pronunciation.