Herb Kane and Bob Van Dorpe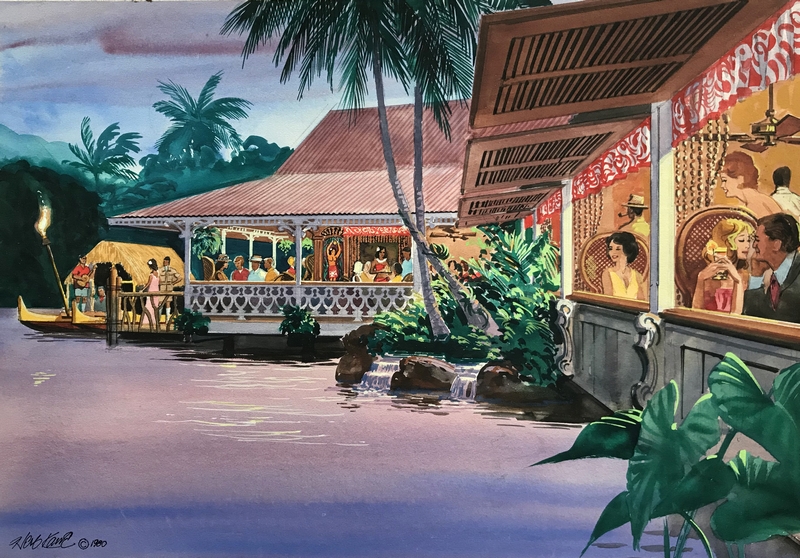 First general manager of the Mai-Kai Bob Van Dorpe was friends with Herb Kane since their time together at the Chicago Institute of Art. They shared a love of Polynesia and when Herb left the advertising world to live in Hawaii, It was Bob whom he lived with, and later, it was Bob living on Herb's property for many years.
The above image is a concept by Herb for the Hawaiian Sea Village.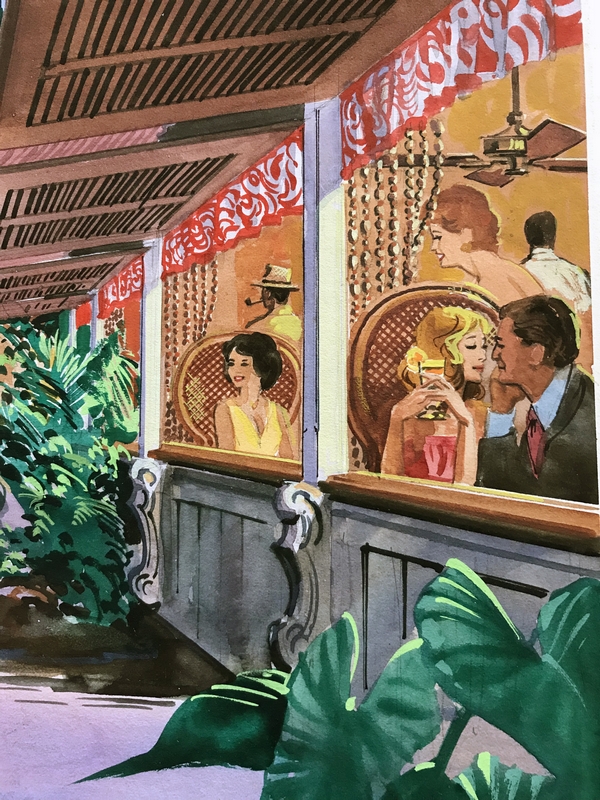 Is that Donn Beach smoking a pipe in there?
Bob and Herb worked together on many projects, most of them being a marriage of Polynesian culture and hospitality.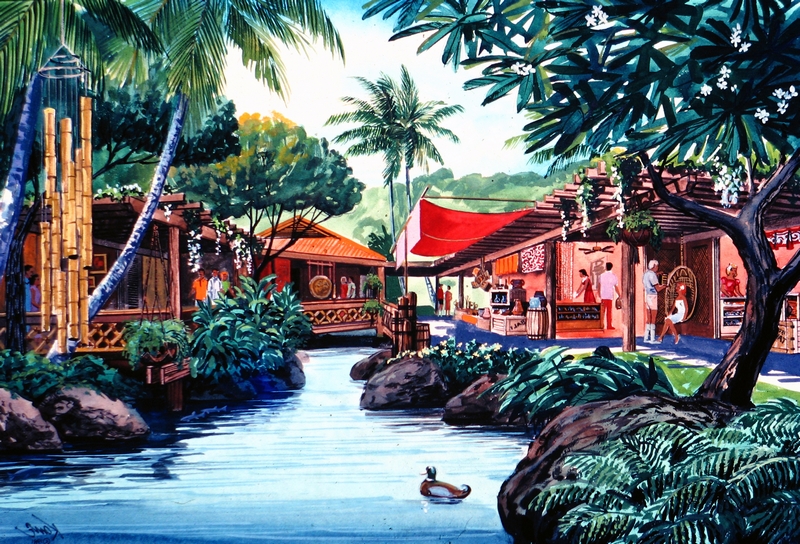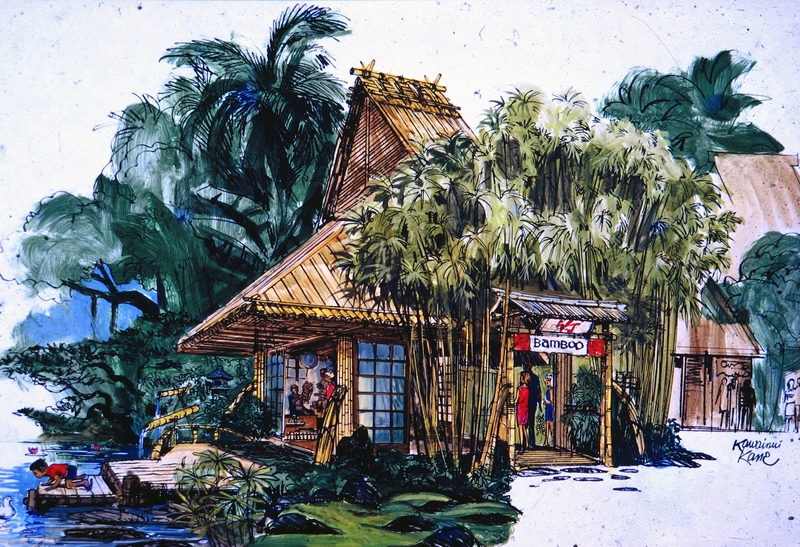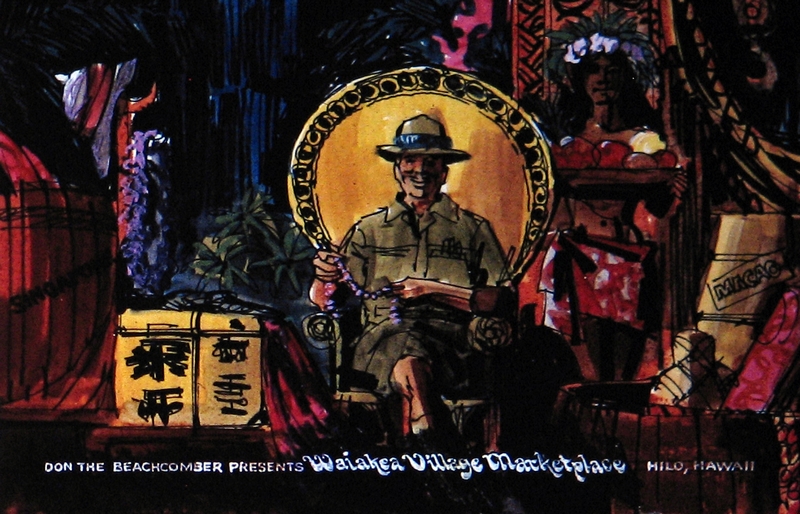 Donn Beach "Don the Beachcomber" was also often brought in as a purchaser for the various themed gift shops. This image was for Waiakea Village Resort, a project Herb was especially proud of.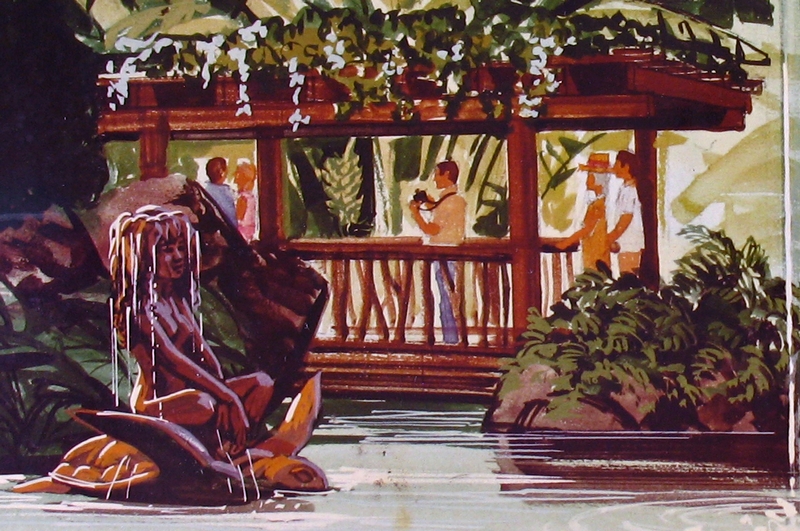 Herb's images were alluring and brought a vibrancy to the plans.
I'll be sharing a lot of the images Herb Kane created and the realities he and Bob created at various projects around the Pacific Rim in my presentation at Hukilau next Saturday: Bob Van Dorpe: Purveyor & Preserver of Polynesia, sponsored by the Mai-Kai. This is a free event for all Hukilau pass holders. Please RSVP HERE for a head count.