South Pacific Hollandale Florida Video
An interesting bit about the history of one of the Mai-Kai's rivals, the South Pacific in Hollandale Florida. None of the people I interviewed considered this place, or any other Polynesian restaurant in the area, as a true rival. Like Western Sizzler is a rival of Ruth's Chris. The Mai-Kai was far and away in a class by itself. But with 50-60 years of perspective, we heap them together.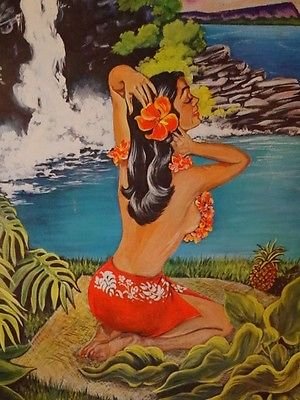 It is interesting to me to see how many of the performers were also working at the Mai-Kai before or after their Hollandale gigs.
Lundy Nelson is first as he was band leader at the Yankee Clipper Polynesian Room and at the Mai-Kai and here as well. He was at the Mai-Kai for 17 years. It was his sister Elana who helped train Mireille Thornton as a choreographer and taught her Hawaiian dance. I created a little video of a track for his band the Tahitian Aires album:
Tiki Central South Pacific post here.
Also of note is the fire-knife dancer Chief Faalia who was one of the first at the Mai-Kai. He performed all over the country and is an avid collector. He is collecting mugs, menus and postcards from places he actually visited and performed!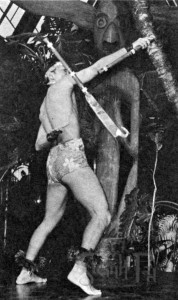 The Honeymoon Bowl from the South Pacific gave me fits trying to find it. Go to eBay and search for "Fish Bowl" and see what you get! I finally found one at Hukilau. I have seen it marked "South Pacific" but most are unmarked.
There were countless Polynesian places in Florida in the 1960s. None matched the Mai-Kai and few survive today.