In 2005 I worked with the Mind Flow Media making this Turner South TV show to highlight Southern Tiki. All the locations were special to me.
The Mai-Kai of course, and they filmed during my Hukilau event.
Hale Tiki in Augusta was created by my friends Brad Owens and Dave "Basement Kahuna" Wolf and I spent a week there with Crazy Al and Bamboo Ben helping build it out using a van load of Papua New Guinea artifacts we had hauled from Indiana.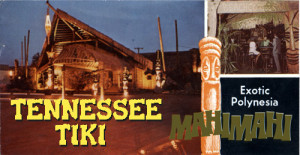 The Omni Hut is our only Tennessee Tiki and I was lucky to be there for this segment and meet Mr. Walls and learn about the Mahi Mahi in Nashville as well as the Omni Hut.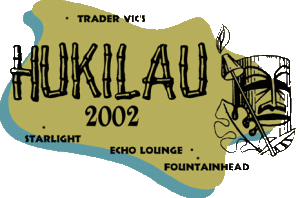 Trader Vic's Atlanta is where we held the first Hukilau event in 2002 before moving it to Fort Lauderdale.
Lots of familiar faces here. A blast from the past!