Barwick Mills ad at the Mai-Kai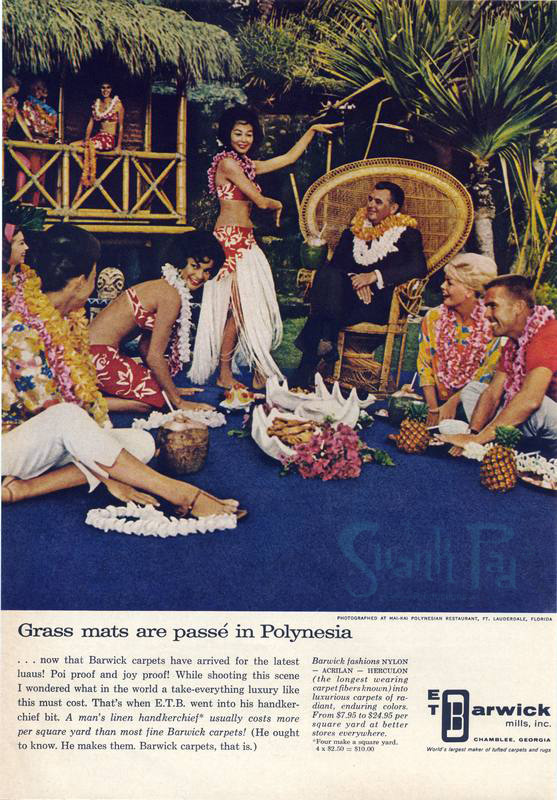 The gal standing is Mystery Girl Lita. She was Miss June in the 1963 calendar.
This ad was shot in front of the Mai-Kai. It's hard to imagine how much room there used to be out front now that the highway is 8 lanes wide. It gobbled up all that real estate. Lots of ads and clothing photo shoots have happened in the tropical retreat of the Mai-Kai's property over the years.