Hukilau Presentation Details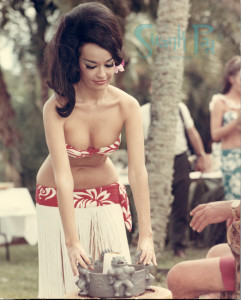 Beyond my presentation at The Hukilau being a preview of my Mai-Kai book, it will be an in depth look at the history of the Mystery Drink. We'll find out how the idea came about, what famous people had a part in it and see the beautiful, famous, and historic women who were Mystery Girls.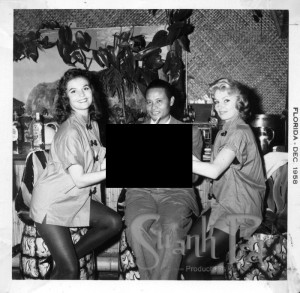 Discover just what Mariano Licudine, the original master mixologist at the Mai-Kai is holding in this picture from 1958 with these models.
As part of the event, there will be a raffle to win a special Mystery Drink from the lovely former Mai-Kai girl Medusirena the Fire-Eating Mermaid live at the presentation.
Get your tickets now through the Hukilau website. Current Pass-Holders have first access, but they open up for general sales soon. Reserve your seat now!